Description
Forget spending ages chopping and puréeing your ingredients. A compact and powerful food chopper does all the hard work for you. With an 830ml work bowl, the KitchenAid mini food chopper is the ideal size for everyday use. You can leave it out on the countertop so it's there whenever you reach for it.

Your quick route to salsas, vinaigrettes, sauces, pancake mix, hummus and dressings, it's a real time saver. You can use your mini food chopper for small volumes and small tasks. Make the basis of all kinds of nutritious homemade meals and even grind meat or make breadcrumbs in it. It's like having a helper.
Quickly chop, mix and purée
It's much easier to have a healthy diet and make your food from scratch if you have a compact food chopper that's fun to use.
The multipurpose stainless steel blade on our mini food chopper can chop fruits and vegetables, nuts and boiled pulses, as well as mince parsley, chives or garlic.
You can also throw in cooked fruit and veggies to create an instant purée. Just make sure you cut larger ingredients into chunks of about 1 inch or less (2.5 cm). When you're ready, move the switch to the 'chop' or 'purée' setting and off you go.

Mini food chopper for coarse or fine results
The two speed options (chop or purée) and pulsing action mean you can control the result and get coarsely or finely processed food. It's designed to allow you to use it with one hand. You'll feel like a pro.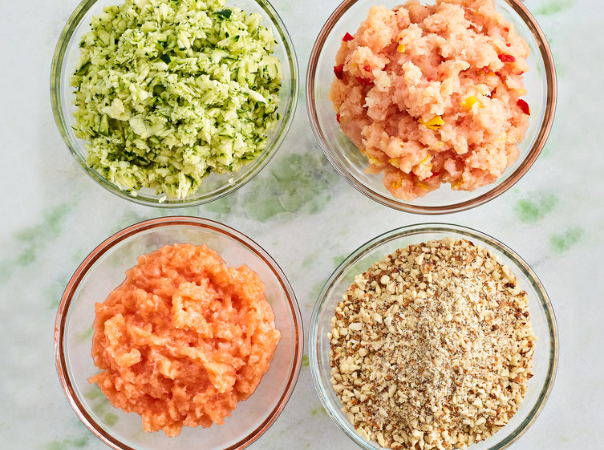 Prep makes perfect
If you get into efficient prepping then you can really enjoy the pleasure of creating - the aromas, the colours and textures. Get all those wonderful ingredients ready, measured and prepped beforehand so that the recipe steps will be a breeze.
Lots of family favourites have chopped garlic and onions as a basis, so you can tick that off the list.
For dishes like fresh pesto or edamame hummus, you can make the whole thing in your compact food chopper. From prep to plate!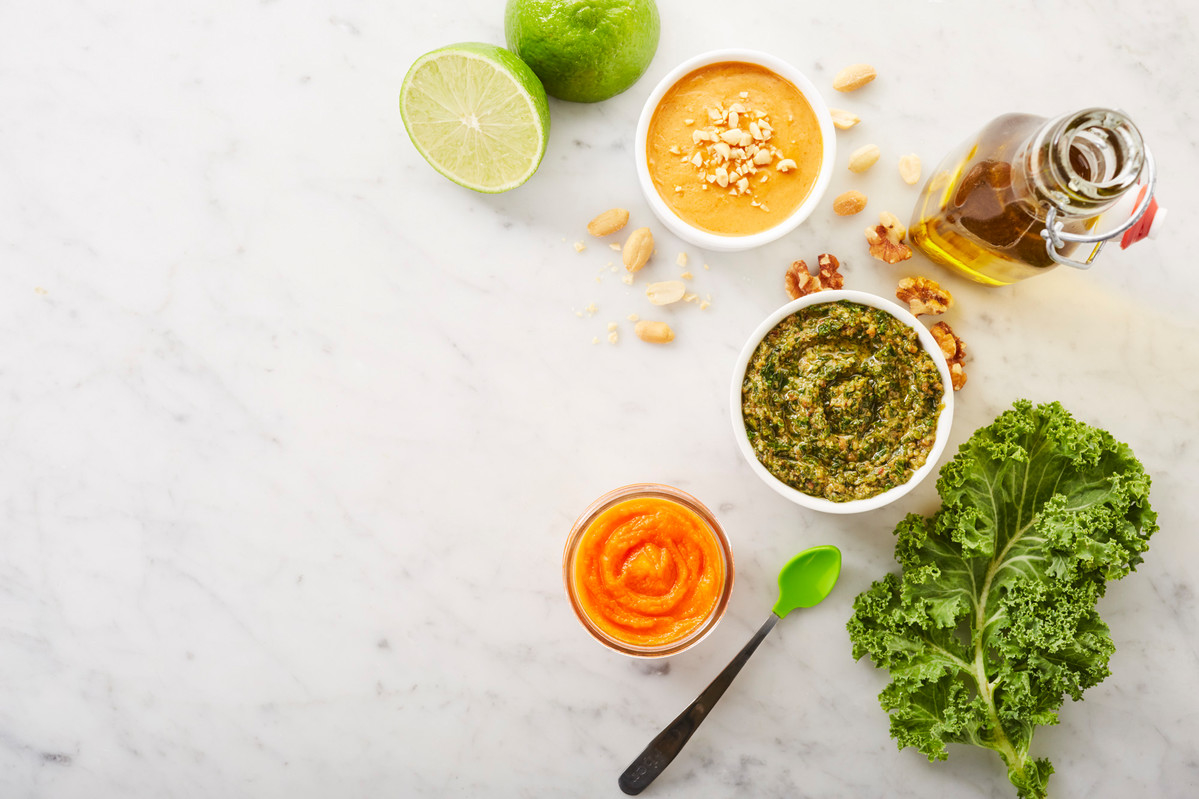 Which colour for your compact food chopper?
Just like the KitchenAid mixer, the compact food chopper comes in a range of colours.
Feeling bold? Go for the iconic Empire Red. Or, get timeless appeal with Almond Cream or Velvet Blue. Onyx Black and Contour Silver are stylish and classic.
You can match your other kitchen appliances or create a mouthwatering colour combination.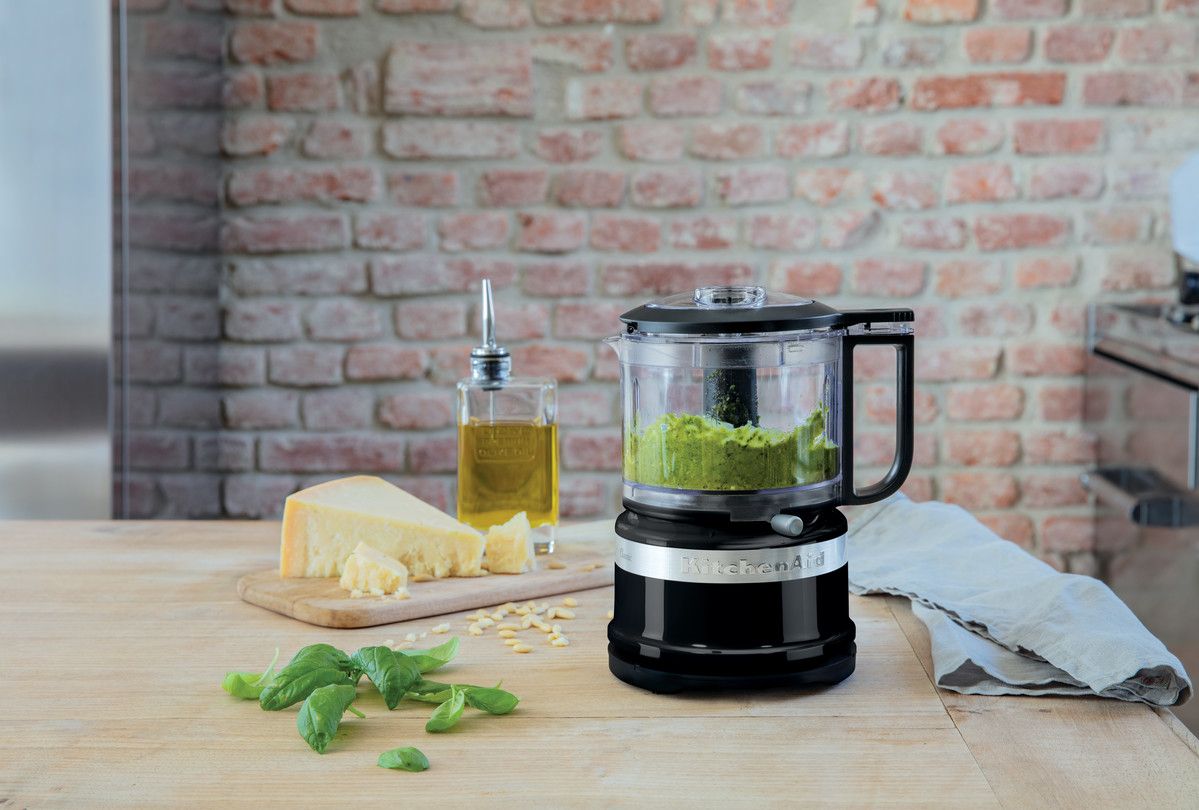 Mini food processor for little foodies
Homemade baby food is so much easier with the help of this whizzy food chopper. Velvety smooth purées of fruits, vegetables, beans and other foods are safe for little treasures to try - and a great way to introduce them to new tastes and textures.
Cook the food first and then pop it in the food chopper. If it's too thick, you can add a little liquid (water, their usual milk or even broth). Natural purées can be made just the way your baby likes them and you can introduce new taste sensations and textures as they grow.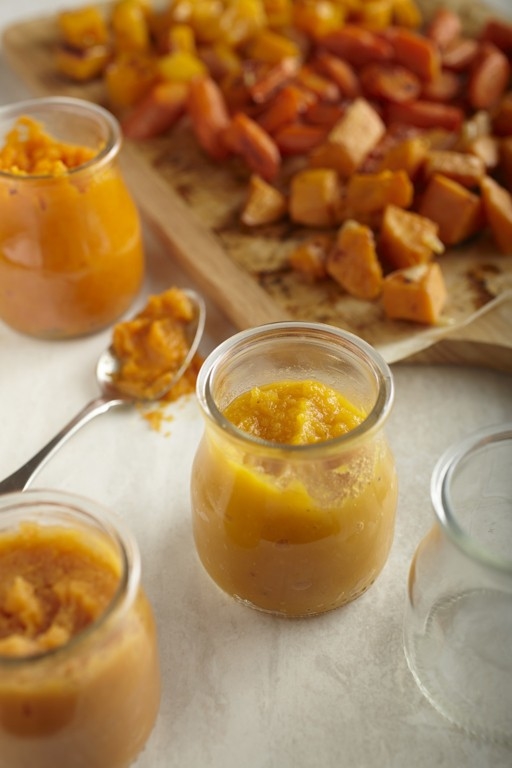 The handy mini food chopper
Feel confident using the KitchenAid compact food chopper, which is handy and reliable for lots of simple tasks and small batches. The work bowl clicks neatly into place and secures when the lid and bowl handle line up. It's ready to use in seconds!

View All
Close