This BBQ Chicken Kebab recipe is worth eating again and again! The additional flavour by Angus & Oink's Shawarma Rub is heightened by barbecue cooking method that always delivers.
Equipment
Large mixing bowl
Fridge
Rotisserie skewer
Knife
Skewers
Ingredients
3tbsp tomato puree
4 minced cloves of garlic
2 zested and juiced lemons
2tsp cumin
½ tsp ground allspice
1tbsp dried thyme
2tsp salt
2tsp black pepper
5tbsp olive oil
4 medium chicken breasts

Method
STEP 1
Mix all of the ingredients, apart from the chicken, in a large mixing bowl.
STEP 2
Place the chicken in a resealable plastic bag or lunch box and pour the mix of ingredients over, making sure the chicken is well-coated.
STEP 3
Leave in the fridge overnight.
STEP 4
Take the chicken out of the fridge and hour before cooking.
STEP 5
Pre-heat your barbeque to 180-230°C.
STEP 6
Skewer the chicken with the rotisserie skewer.
STEP 7
Add the chicken to the barbecue and cook for approximately an hour, rotating occasionally. The chicken should be browning and should be around 75°C when you insert a barbecue thermometer.
STEP 8
Remove the chicken from the barbecue and let it rest for 10 minutes.
STEP 9
Chop the chicken into chunks.
STEP 10
Skewer the chicken to make your kebab.
STEP 11
Serve and enjoy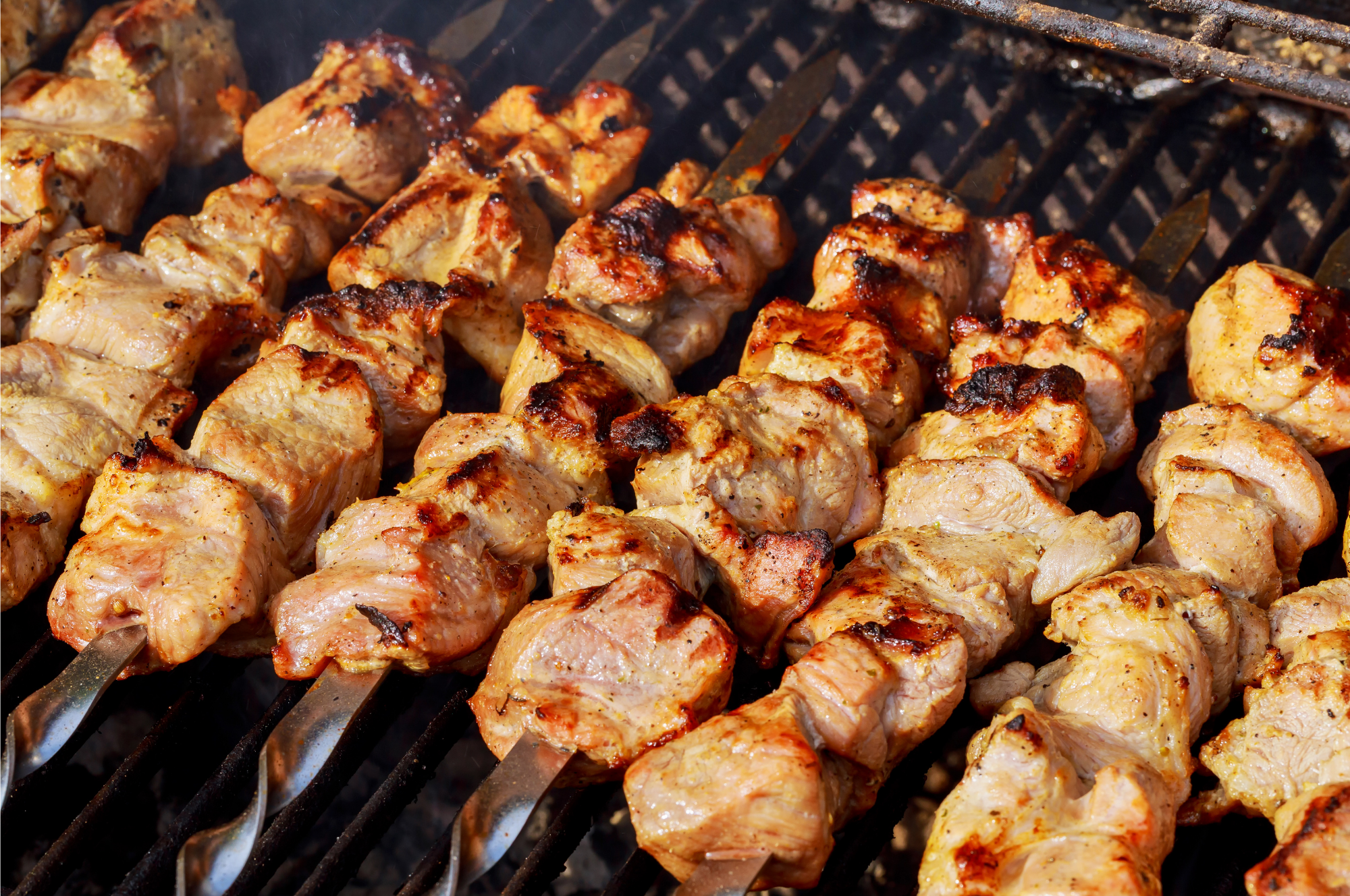 Sound like a recipe worth trying? We guarantee this BBQ chicken kebabs recipe won't disappoint. If you are having family or friends over, it is the perfect dish to test your skills. In case you haven't subscribed to our email newsletter already, do it now to receive updates when we post new blogs. There are some wonderful BBQ and other recipes coming your way!
Recent Posts
Introduction to the World of MicrowavesMicrowaves, once a futuristic concept, have seamlessly integr …

In the realm of kitchen appliances, the American fridge freezer stands out as a symbol of spaciou …

To buy a wood-fired pizza oven is to buy a culinary masterpiece that has stood the test of time. …