Having a pizza oven means that you have another method of outdoor cooking. This means that you will really be able to make to most of the summer sunshine. Here we have a classic pizza recipe to get you started!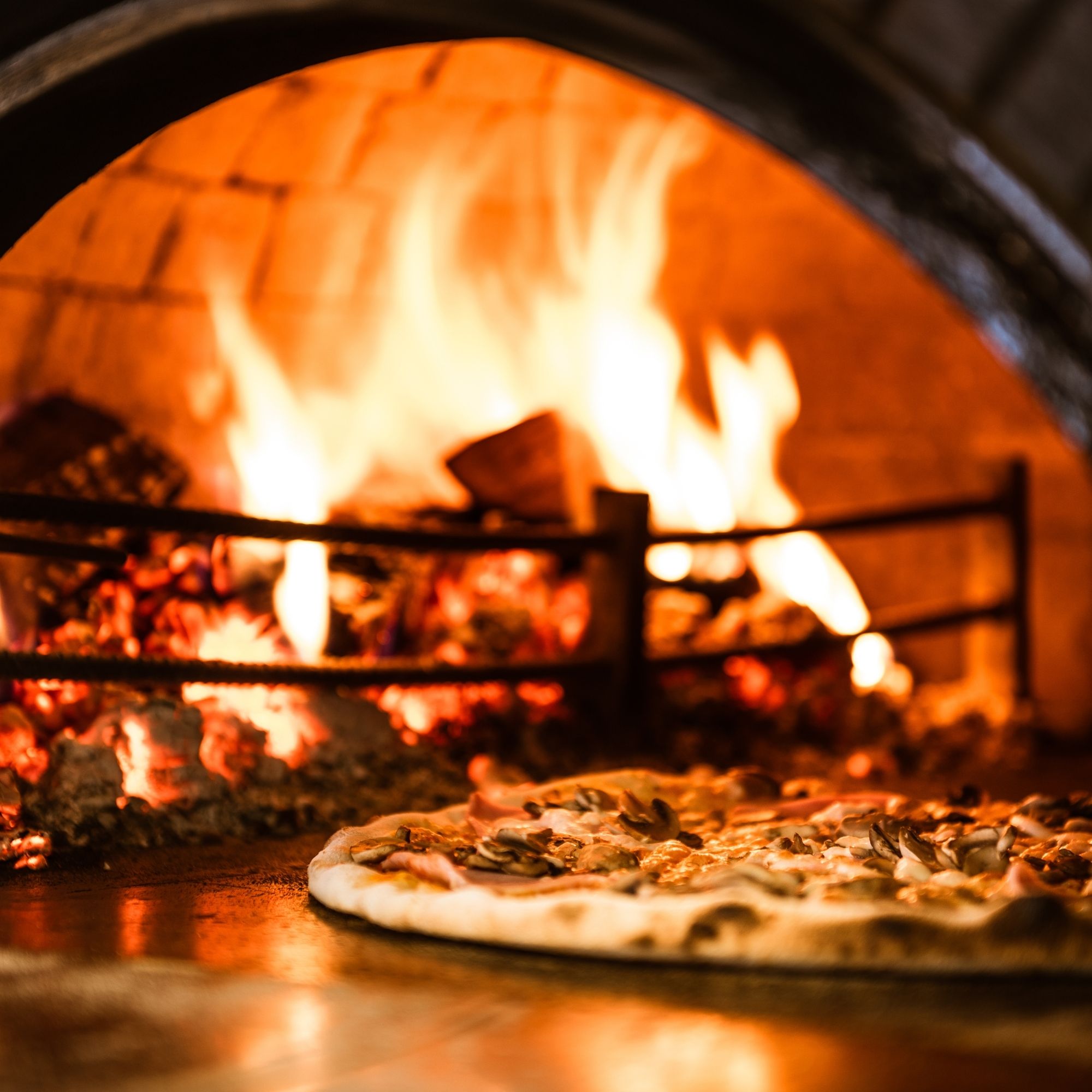 EQUIPMENT
Large Mixing Bowl
Medium Saucepan
INGREDIENTS
275g strong flour
1tsp salt
1 sachet of fast-acting yeast
4tbsp vegetable oil
4tbsp milk
6tbsp water
1tsp garlic powder
1tbsp dried basil
90g tomato puree
175g tomato passata
150g mozzarella
Your choice of pizza toppings

Method
STEP 1
Sieve the strong flour and salt into a large mixing bowl.
STEP 2
Mix in the yeast.
STEP 3
Make a well in the centre of the flour-yeast combination and add 2tbsp of the oil, and the milk and water here.
STEP 4
Mix until a sticky dough is formed.
STEP 5
Using an electric mixer and dough hook, knead for 5 minutes or until the dough is elastic and smooth.
STEP 6
Cover the bowl of the mixer with a damp cloth or cling film and leave in a warm area until the dough has doubled in size. This can take 15-30 minutes depending on the yeast you have used.
STEP 7
In the meantime, to make the sauce heat a medium saucepan with the rest of the vegetable oil.
STEP 8
Add the garlic powder, dried basil and stir for 2 minutes.
STEP 9
Gradually stir in the tomato puree and tomato passata.
STEP 10
Reduce the heat and simmer for 15 minutes, stirring regularly.
STEP 11
Set aside and allow to cool.
STEP 12
Back to the dough! Knead the dough again quickly with your mixer.
STEP 13
Roll out and shape into your desired pizza base.
STEP 14
Once the sauce is cool add the sauce, sprinkle the mozzarella and your choice of toppings.
STEP 15
Cook in your pizza oven on a high temperature for 90 to 120 seconds.
Recent Posts
IntroductionWashing machines are useful appliances for washing laundry and for saving a lot of time …

In today's world, dishwashers have become an essential appliance in most households. With busy sc …

Get up to €300* cashback with Bosch Kitchen Combos, when you purchase selected Bosch kitchen applian …