Dishwashers are very useful electronic appliances which use hot water and detergent to clean and dry your dirty dishes. These appliances can save you a lot of time and effort. No more need to scrub those dirty pots and pans by hand! Some models can even save you money as they use less energy than hand-washing. Our dishwasher buying guide is here to guide you through the important information you should know before purchasing a new dishwasher.
Types Of Dishwashers
Freestanding
Freestanding dishwashers can be placed anywhere where there is a water connection and drainage point. The exterior of the dishwasher is exposed so that the appliance can be easily seen and accessed in the kitchen.
Semi-Integrated
Semi-integrated dishwashers are partially hidden. Only the control panel can be seen, like a freestanding dishwasher. But unlike a freestanding dishwasher the rest of a semi-integrated dishwasher blends with the rest of your kitchen cabinets.
Fully Integrated
Fully integrated dishwashers are completely built into kitchen units. This means that the dishwasher will blend into the rest of your kitchen's design. This is ideal for modern-style kitchens.

Dishwasher Sizes
The capacity of dishwashers is measured in place settings. The average place setting should account for one person. Therefore, if the place setting is 6, it should suit six people. One place setting generally allows for a large plate, a small plate, a bowl, a glass, cutlery for one person, a cup and a saucer. Note that the place setting does not account for pots and pans. If you usually cook for a larger group of people, then you should consider buying a dishwasher with a larger place setting. Full-width dishwashers can hold over 12 place settings, while slimline dishwashers tend to hold around 10. Compact dishwashers which are small enough to sit on top of a counter usually only hold 6 place settings.
Measuring For A New Dishwasher
If you are replacing an old dishwasher, measure the height of the space from the floor in front of it, to the underside of the countertop over it. If you do not have a dishwasher already, measure in front of the space that you wish to install your new appliance.
You also need to measure the width of the space, and the depth. Don't forget to measure anything that is within that space, such as pipes and electrical boxes, as these will need to be taken into consideration when you are installing your washing machine.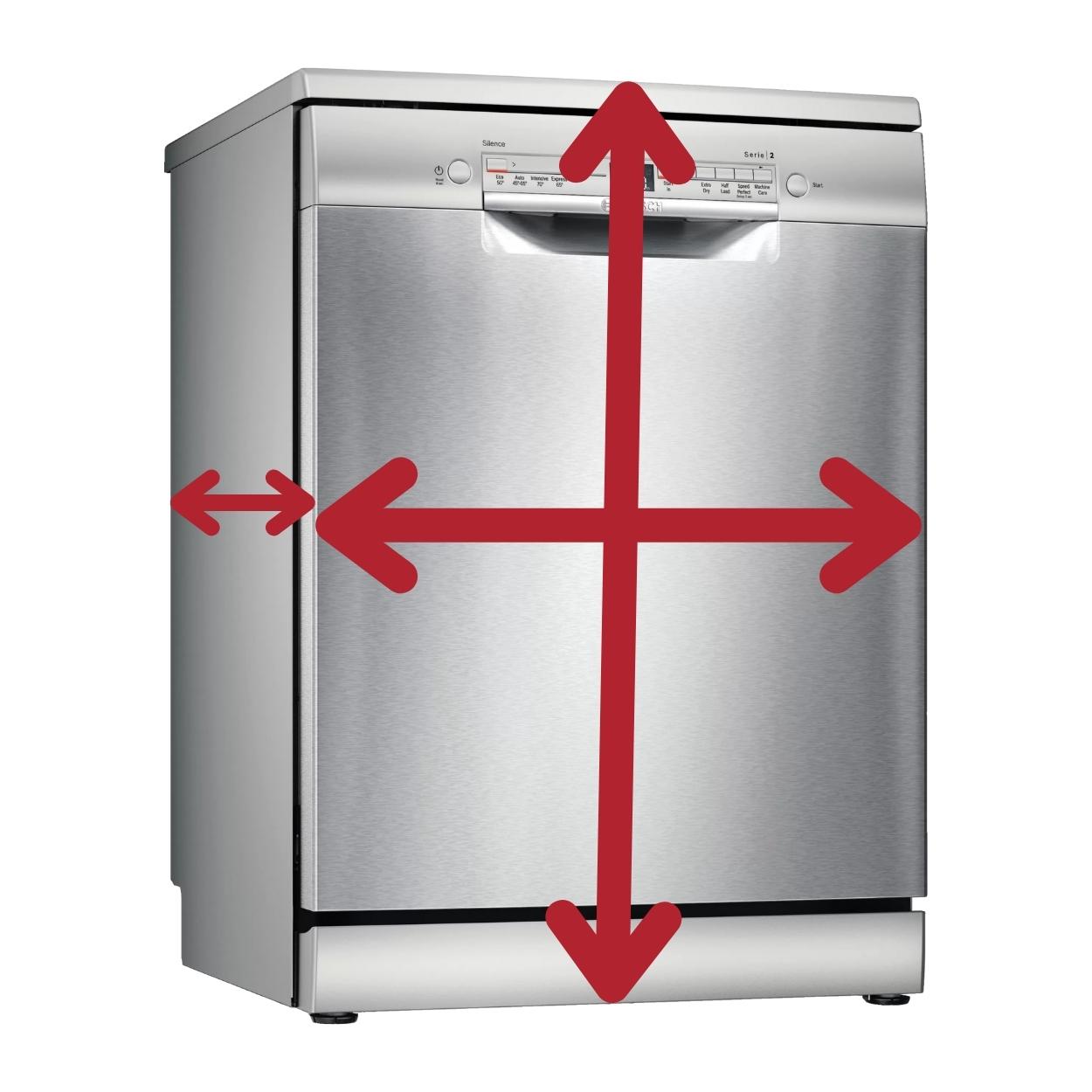 Energy Ratings
Energy ratings are a well-discussed feature and apply to any electrical appliance. Energy ratings are there to help make decisions based of the eco-friendliness and long-term running cost of the product. Appliances that are A-rated are very energy-efficient, while G-rated appliances use a lot of energy to run. These ratings are becoming increasingly important as the conversation surrounding global warming continues. The annual water and energy consumption should be taken into consideration if selecting an eco-friendly dishwasher is important to you.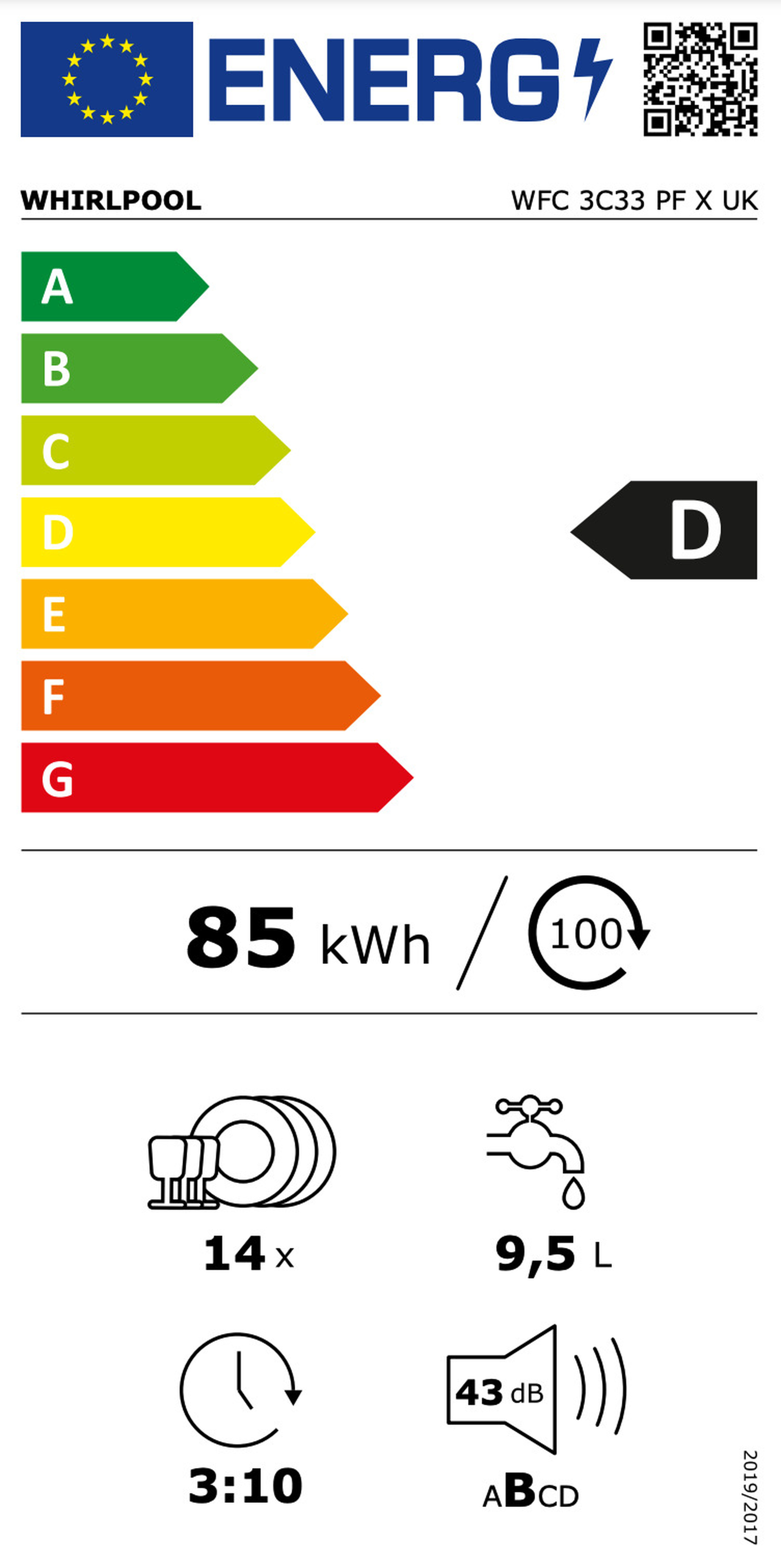 Colour
Dark colours are easier to keep clean, while bright colours can make your kitchen look bigger. Stainless steel is also a durable option that can also be cleaned with ease and looks very modern.
Other Considerable Features
Quick Wash
The quick wash feature allows you to have a small load washed in 15 to 60 minutes. This is an excellent addition for anyone who needs small washes done quickly.
Noise-Reduction
Quiet appliances are increasingly growing in popularity. For people living in apartments a dishwasher with a quiet function may be a necessity.
Half-Load
Dishwashers with a half-load option can turn off the water jets so that only the top or the bottom of the dishwasher is full. This is useful for saving energy and time if you need the dishes cleaned but only have a half-full dishwasher. Another option to consider here is the dish drawer which offers a similar function.
Delay Start
This function allows you to set the time for when your dishwasher starts its cycle. This is useful if you need hot water for showers in the evening and don't want the cycle using all of the water. You don't want a cold shower now, do you?
Anti-Flood Protection
A dishwasher with this feature can detect leaks, drain out the water and shut itself off before serious damage is done.
Child Lock
Have you got little ones (or not-so-little ones) who might open the door or tamper with the settings while your dishes are drying? If so, you might want to consider keeping an eye out for this feature. Dishwashers also hold sharp objects that a young child might harm themselves with if they get a hold of them.
Smart Technology
Advancements in technology now mean that some washing machines have smart features. This will allow you to start, stop and pause your dishwasher using a Wi-Fi connection on your smartphone or other smart device. This is handy if you're at work and realise that you forgot to switch your dishwasher on.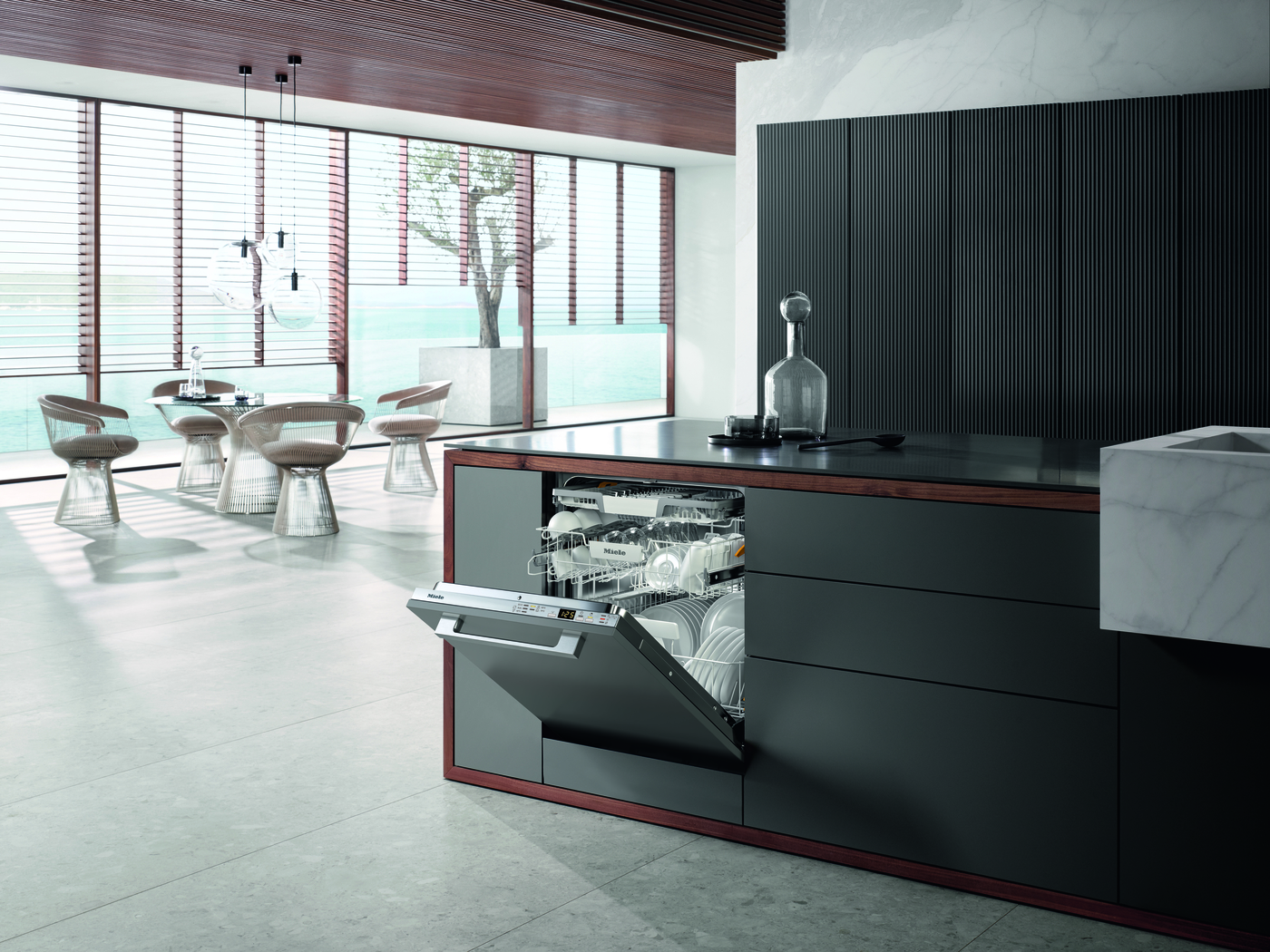 Brands
With such a large range of appliances to choose from, we've made a list of some of our most trusted brands that have been proven to provide high-quality products.
Recent Posts
In the realm of kitchen appliances, the American fridge freezer stands out as a symbol of spaciou …

To buy a wood-fired pizza oven is to buy a culinary masterpiece that has stood the test of time. …

In recent years, the world of audio technology has experienced a transformation, and one device t …