Fridge freezers are refrigerated cabinets which are made up of both a fridge and a freezer. These appliances give you the best of both fridges and freezers and are an essential feature for your kitchen in order to keep your food preserved and reduce food waste costs.
Types of Fridge Freezers
Freestanding
A freestanding fridge freezer can be placed anywhere so long as there is a power socket. This versatility makes freestanding fridge freezers ideal for households that need flexibility. Freestanding fridge freezers can be larger than integrated freezers and are suited to environments that require more storage space.
Integrated
An integrated fridge freezer is hidden behind a custom door panel. Integrated appliances are great for blending in with the rest of your room and aid in interior design. These fridge freezers can come with either a sliding door hinge or a fixed hinge. The sliding door mechanism means that the cupboard door and freezer doors are on separate hinges, while a fixed hinge uses the one hinge and your freezer door is screwed directly to the cupboard door.
American
Freestanding and integrated fixtures come with the fridge and freezer stacked on top of each other. American fridge freezers differ as the fridge and freezer compartments come side-by-side with double doors that can be opened from the centre. The majority of American fridge freezers are freestanding and they are usually larger than any other fridge type. This makes them a dream for large households or for people who want to store a lot of food. A lot of American fridge freezers also come with water and ice dispensers which is a nice feature to have.

Fridge Freezer Split
American fridge freezers come as a 50/50 split, but for freestanding and integrated fridge freezers, there are various types of splits to consider. Choosing will depend on your own needs. If you think you will need more fridge space than freezer space, a 60/40, 70/30, or 80/20 split which has a larger fridge size may be what you are looking for. If your fridge freezer is integrated, make sure to purchase the same split so that the appliance fits the kitchen cupboards.

Fridge Freezer Size
Fridge freezers can vary greatly when it comes to size. They are measured by their height, width and depth. This allows for you to find one that will suit your requirements. Be sure to check the measurements you need before you purchase the appliance.
Measuring For A New Fridge Freezer
If you're thinking of getting a freestanding or American fridge freezer, measure the height, width and depth of the space that you plan on placing it, and make sure that the appliance you are considering will fit here. It is recommended to leave a few centimetres of space at the back of your appliance so that there is room to plug it in.
For integrated fridge freezers, ensure that the split will match up with the shape of your cabinets. After that, like the other fridge freezers, measure the height, width and depth of the space and check that the appliance will fit before you make the purchase. If you already own an integrated fridge freezer, check the dimensions of the current one and find one that matches.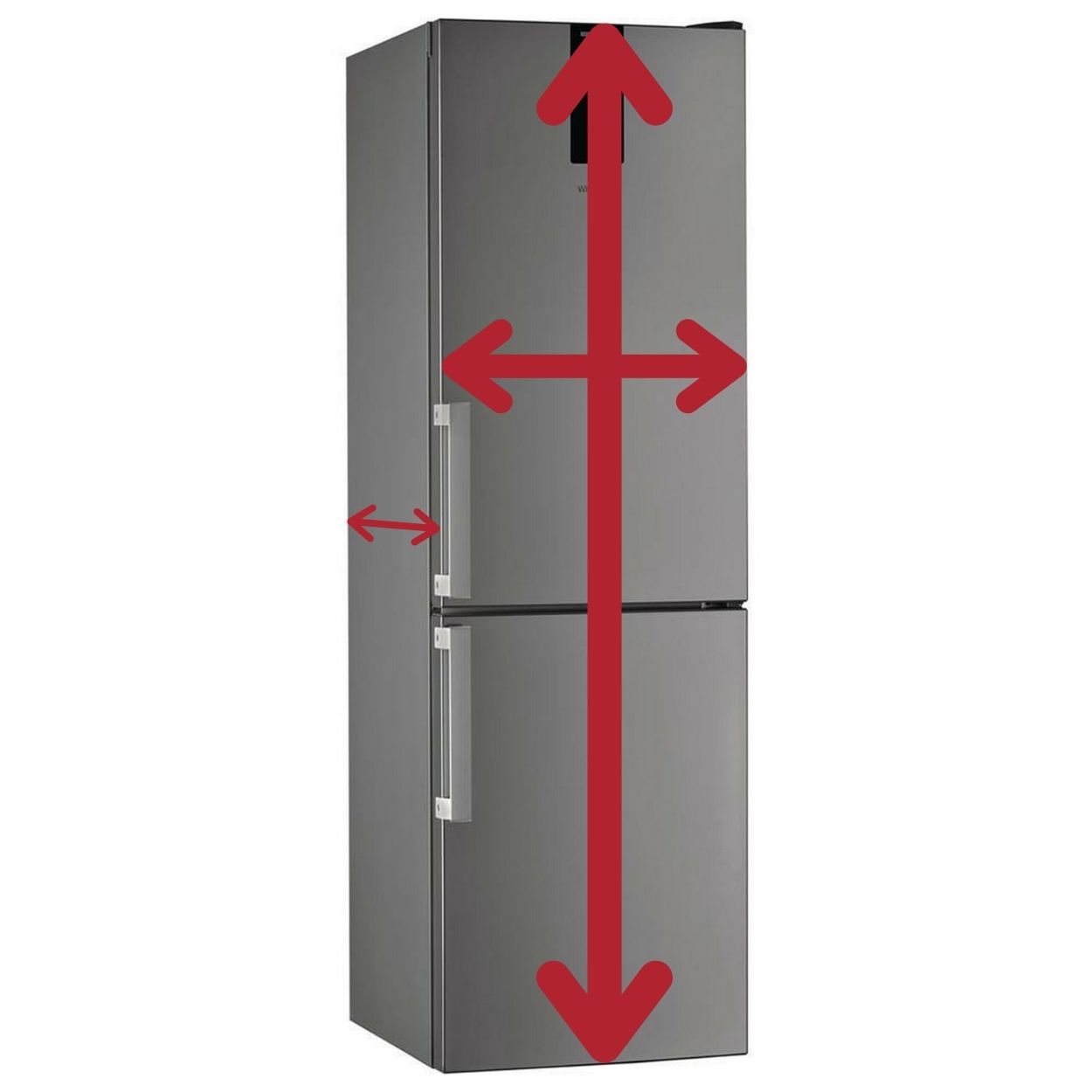 Energy Ratings
Energy ratings are a well-discussed feature and applies to any electrical appliance. Energy ratings are there to help make decisions based of the eco-friendliness and long-term running cost of the product. Appliances that are A-rated are very energy-efficient, while G-rated appliances use a lot of energy to run. These ratings are becoming increasingly important as the conversation surrounding global warming continues. The annual water and energy consumption should be taken into consideration if selecting an eco-friendly fridge freezer is important to you.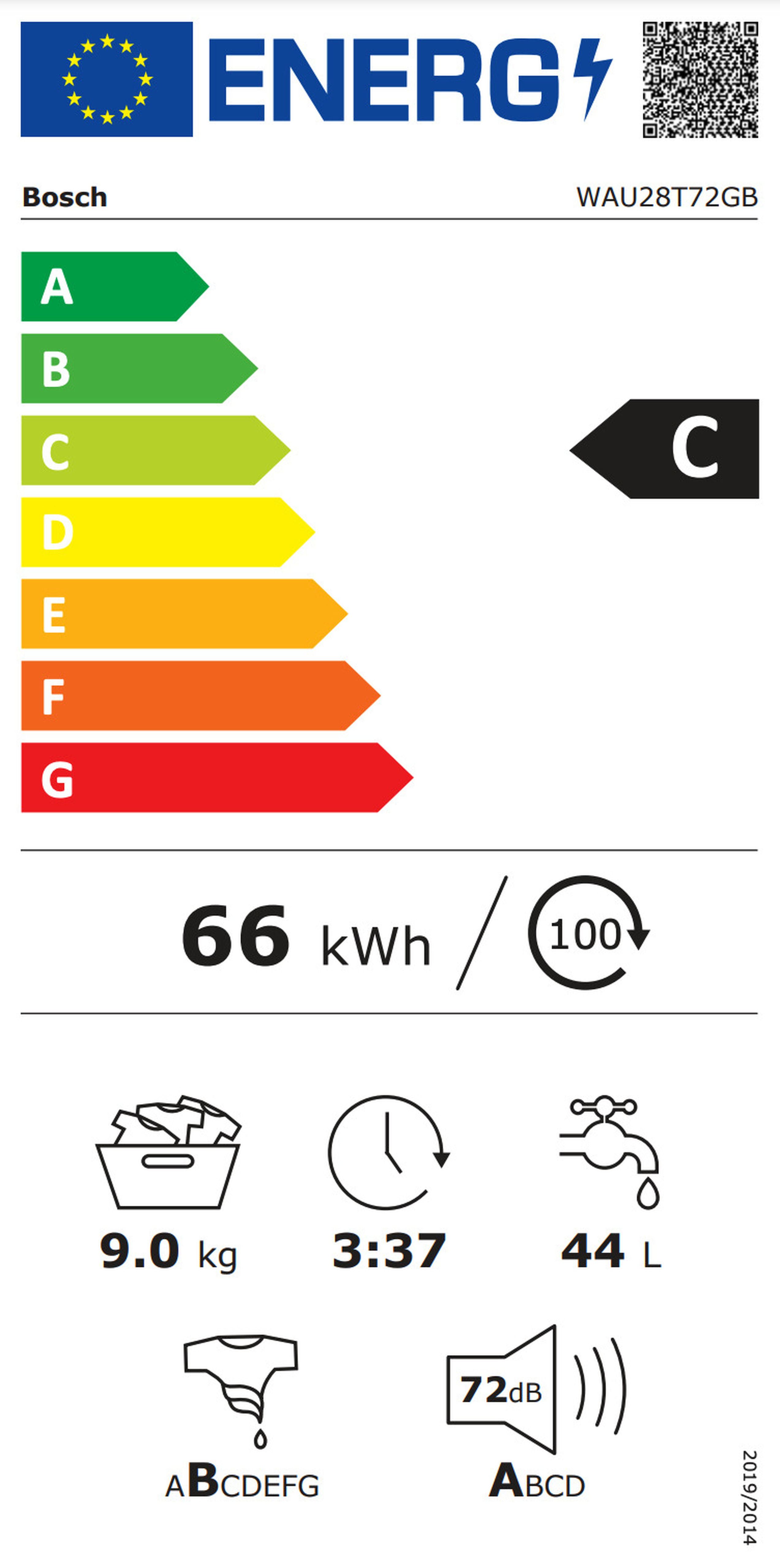 Colour
Dark colours are easier to keep clean, while bright colours can make the environment look bigger. Stainless steel fridge freezers also give you the best of both worlds and is easier to clean, is easy on the eye and can still give your home a spacious and modern feel to it. Stainless steel freezers tend to last longer as they are more durable.

Other Considerable Features
Ice and Water Dispensers
Most American fridge freezers come with these feature and some freestanding fridge freezers will too. This feature gives you cold drinking water and ice at the press of a button. It's a very refreshing feature to have. These can be plumbed or non-plumbed. Plumbed means that the water will come from the supply to your home, while non-plumbed means that you will have to fill the storage tank yourself.
Open Door Warning
The open door warning does exactly what is says. If you leave either of the fridge freezer doors open, a warning sound will play to let you know. This means that you can save your food from being spoiled because of the door was accidentally left open.
Fast Freeze
This function allows you to lower the temperature quickly. The faster freezing process means that the ice crystals that form are smaller. This allows the food to retain the vitamins, minerals and nutrients for longer. This feature is also very helpful if you left your freezer door open or if you are bringing frozen food home with the shopping, and need to save food that has begun to thaw out.
Frost-Free Technology and Auto-Defrost
Frost-free technology uses a fan to keep the air inside the freezer component of your fridge freezer moving continuously, thus preventing the formation of frost and ice in your appliance. The auto-defrost functions does the same for your fridge. This is great for preventing food from sticking to each other and for keeping your fridge freezer clean. Defrosting these appliances is not an enjoyable task, and this function minimises the need to do it.
Smart Technology
Advancements in technology now mean that some fridge freezers have smart features. This allows you to check the contents of your fridge with an app downloaded to your smart device. Some smart technology also notifies you if the door is left open or if your food is almost out of date. Isn't technology great?
Lock
Some consumers or businesses may require a lock on their fridge freezer for security and insurance purposes. This function is also convenient if you have young children who may open the door and leave it open. This would ruin your food and increase your energy bills. The lock function is a simple solution.
Adjustable Compartments
Having adjustable compartments in your fridge freezer mean that you can remove compartments to make room for larger foods, or add compartments to store more smaller foods. It gives great versatility for storing different types of foods over the course of time.
Freezer Guard Technology
If your fridge freezer is going to be stored in a colder environment such as a garage or shed, the freezer part may struggle to function properly due to the temperature. The freezer guard technology acts as the solution to this problem and will ensure that your fridge freezer works at any time of the year. Brands
With such a large range of machines to choose from, we've made a list of some of our most trusted brands that have been proven to provide high-quality products.
Recent Posts
Dublin's culinary landscape is rapidly evolving, and with it, the demand for innovative kitchen a …

When it comes to choosing a washing machine in Ireland, the options can be overwhelming. With a rang …

As the chill of November settles in, the buzz of Black Friday reverberates throughout Irela …