Barbecues make for the perfect summer treat. This guide will help you to find the perfect barbecue for you so that you can have the best summer yet.
BBQ Fuel Types
Charcoal
Charcoal barbecues are a very popular choice. This type of barbecue uses charcoal as a fuel source. Charcoal barbecues may flare up when cooking and are not suited to environments with bushes or other flammable surroundings as they can be dangerous. Some public areas and apartments will not allow the use of charcoal barbecues as well, due to the smoke they produce. However, that smoky charcoal taste that you get when cooking with a charcoal barbecue cannot be replicated using any other type of cooking.
Gas
Gas barbecues are attached to gas cylinders and use these as their fuel source. Like charcoal barbecues, gas barbecues may occasionally flare up so they need to be kept an eye on so that no fires are started. Gas barbecues are easier to use and maintain than charcoal barbecues and they give a similar, delicious barbecue flavour for smaller items such as burgers and chicken, although that 'fire flavour' is not as strong with steaks as it is with charcoal barbecues.
Electric
Electric barbecues are the easiest barbecue to use as they turn on with the turn of a switch. These grills do not give any additional barbecue taste to the food, but they are simple to clean and are the safest barbecue to use.

Types of BBQs
Freestanding
Freestanding barbecues stand on their own and can be moved around as you wish (so long as they aren't switched on). This is great for flexibility in your garden or if you like to store your barbecue in a shed when it is not in use.
Built-In
Outdoor kitchens are becoming increasingly popular. No outdoor kitchen is complete without a barbecue. Built-in barbecues are perfect for giving your outdoor kitchen that complete look to go with the rest of your outdoor area. Built-in barbecues give you the freedom to personalise your space and have your ideal home.
BBQ Sizes
Barbecues come in a range of shapes and sizes. Ensure that you have enough space to place your chosen barbecue and that it is not too close to any flammable objects or buildings that it could cause damage to.
Measuring For A New BBQ
Measure the height, width and depth of the space you wish to have your barbecue. This needs to be exact for a built-in model so that it can slot into your outdoor kitchen. For freestanding barbecues, the measuring can be general but it is still important that your barbecue can fit in your garden, and in a safe way.
Colour
Dark colours are easier to keep clean, while bright colours can make the environment look bigger and gives a very modern look. Stainless steel is the most durable and will last longer than other materials and colours.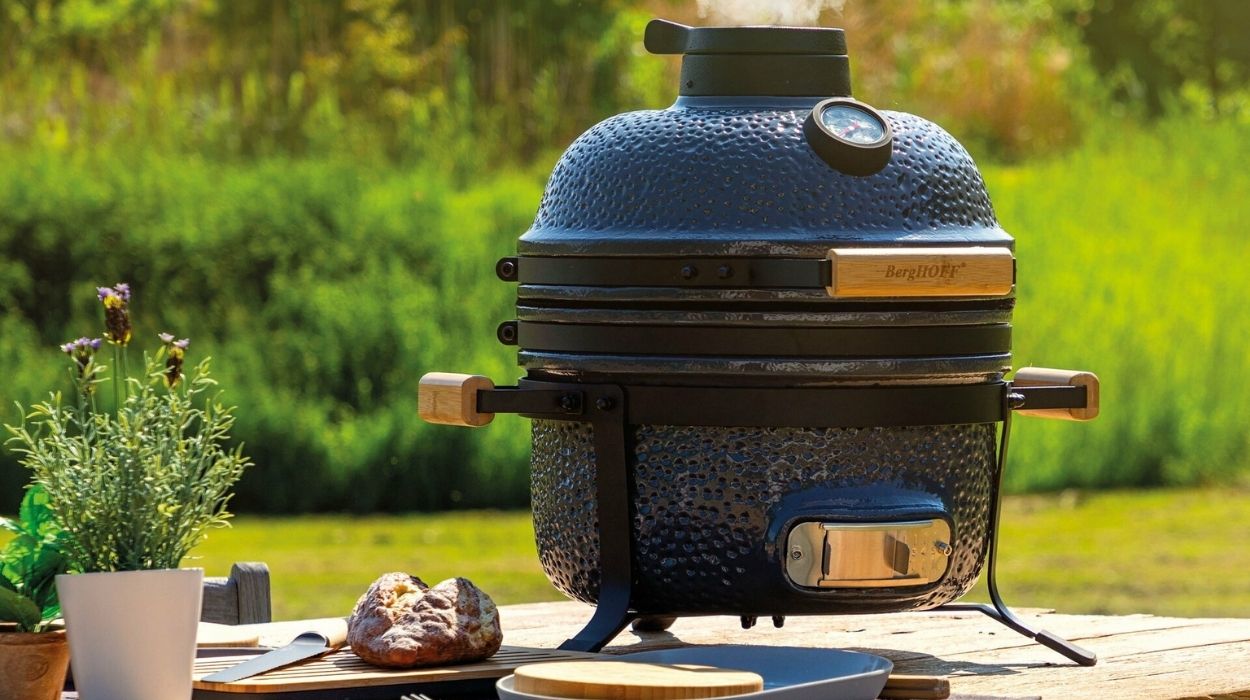 Other Considerable Features
Side Burner
Some barbecues come with an extra side burner on the side. This burner is useful for heating pots and pans and can be used as an extra cooking space. Some models come with a lid that can cover the side burner so that this space can also be used as another worktop.
Griddle
A griddle is a flat cooking surfaces that is beside the grill. This area can fry or sauté food, increasing the types of food that you can cook with on your barbecue.
Fat Drip Tray
Fat drip trays catch any falling fats from your meat and food as it is being cooked. By preventing it from falling into the grill, it reduces the chances of your grill flaring up and makes your barbecue safer. These trays can be removed which makes the cleaning process lot easier too.
Brands
With such a large range of appliances to choose from, we've made a list of some of our most trusted brands that have been proven to provide high-quality products.
Recent Posts
Dublin's culinary landscape is rapidly evolving, and with it, the demand for innovative kitchen a …

When it comes to choosing a washing machine in Ireland, the options can be overwhelming. With a rang …

As the chill of November settles in, the buzz of Black Friday reverberates throughout Irela …