So you've got the barbecue out and dinner is served. But what about dessert? This BBQ caramel bananas recipe is a light and excellent treat to serve. Make the sauce in advance for a better consistency. This recipe helps you make the most out of BBQ season too. It is delicious on its own but we really recommend serving it with a scoop of ice-cream to really make it top-tier! If you don't have a BBQ yet, we have a full range of BBQ's as well as Outdoor Living appliances that will make those summer nights just a whole lot better!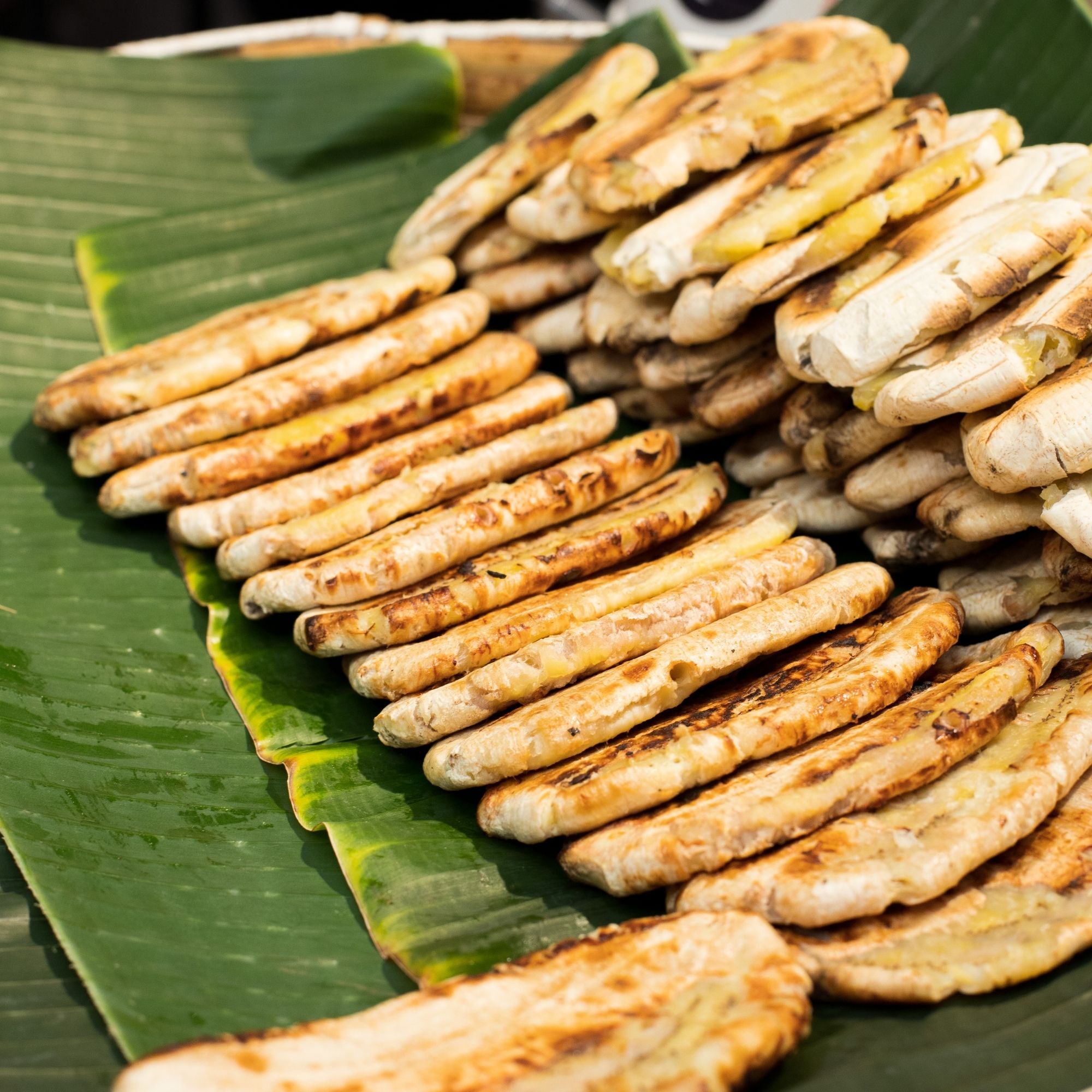 EQUIPMENT
Medium mixing bowl
Fridge
Spoon
Knife
Aluminum foil
INGREDIENTS
50g butter
40g light brown muscovado sugar
1tsp treacle
100ml double cream
6 bananas

Method
STEP 1
In a bowl, mix the butter, sugar, treacle and double cream.
STEP 2
Cover and leave the mixture in a fridge for an hour or until you are ready to serve.
STEP 3
When ready to have dessert, split the inside curve of the banana skins but do not cut the whole way through.
STEP 4
Spread a spoonful of the butter mixture inside each of the banana skins.
STEP 5
Wrap the bananas in some aluminium foil with the split side facing upwards.
STEP 6
Place on a barbecue that has recently switched off but is still hot and grill for 15 mins, turning halfway through, or until the bananas are caramelised.
STEP 7
Enjoy!
This BBQ Caramel Banana Recipe is the ideal treat for a warm summer night. If you thought this recipe was tasty and would like to be updated when we post similar content, then subscribe to our Appliances Delivered email newsletter. You can also check out our Facebook and Instagram, where we post recipes, buying guides, product offers and much more!
Recent Posts
In the realm of kitchen appliances, the American fridge freezer stands out as a symbol of spaciou …

To buy a wood-fired pizza oven is to buy a culinary masterpiece that has stood the test of time. …

In recent years, the world of audio technology has experienced a transformation, and one device t …