These BBQ courgettes make for a wonderful side that is suitable for vegans. This is a great recipe to wrap your taste buds around. They have plenty of flavour, texture and will bring that wonderful green colour to your selection of foods. All you will need is an Appliances Delivered Fridge and BBQ to get you started.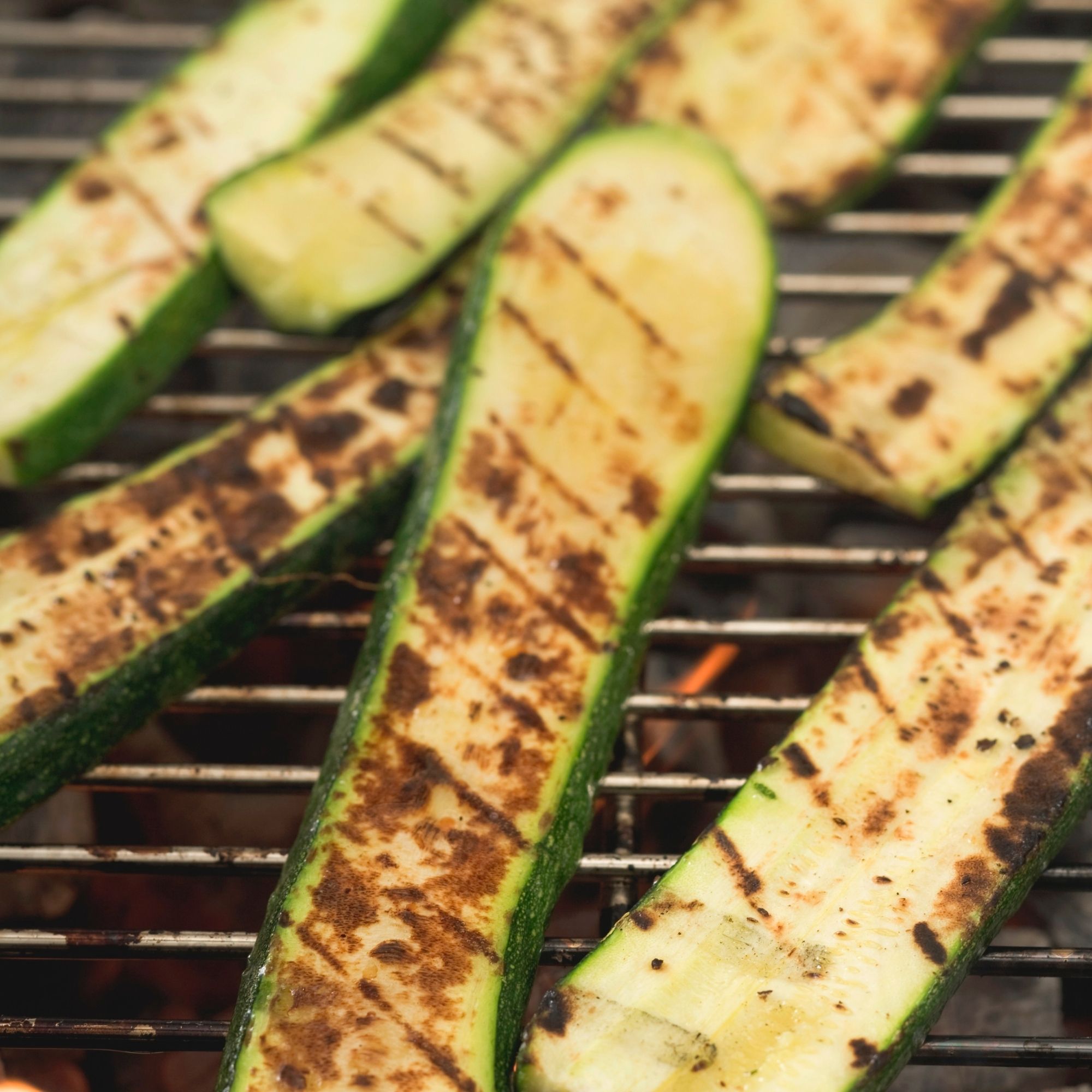 EQUIPMENT
INGREDIENTS
6 courgettes
2 lemons, zested and juiced
2tbsp basil
2 red chillies, deseeded and finely chopped
2tbsp honey
4tbsp olive oil
1tsp ground black pepper
Pinch of salt

Method
STEP 1
Top and tail the courgettes and cut into equal pieces.
STEP 2
Mix the lemon juice, lemon zest, basil, chillies, honey, olive oil, pepper and salt in a large lunch box.
STEP 3
Add the courgettes and make sure they are well-coated in the rest of the ingredients.
STEP 4
Leave in the fridge for at least 3 hours.
STEP 5
Soak the wooden skewers in cold water for at least 30 minutes before cooking.
STEP 6
Skewer the courgettes with the wooden skewers.
STEP 7
Grill the skewers towards the edge of the barbecue where the heat is not as intense. Cook until the courgettes are tender.
STEP 8
Remove from the heat and enjoy!
If you are looking for a simple vegan recipe, then these BBQ courgettes are ideal. They are easy to make and are full of flavour. Also, if you want other BBQ recipes, then all you have to view is check out our other Appliances Delivered Blogs.
Recent Posts
Introduction to the World of MicrowavesMicrowaves, once a futuristic concept, have seamlessly integr …

In the realm of kitchen appliances, the American fridge freezer stands out as a symbol of spaciou …

To buy a wood-fired pizza oven is to buy a culinary masterpiece that has stood the test of time. …