Looking for the perfect BBQ? The Grandhall Premium G3 Burner Gas BBQ has a contemporary and stylish appearance. It comes with some handy features, including a hot plate, a warming rack to keep your cooked food warm, and a removable drip tray with a stainless steel handle, making it very easy to maintain.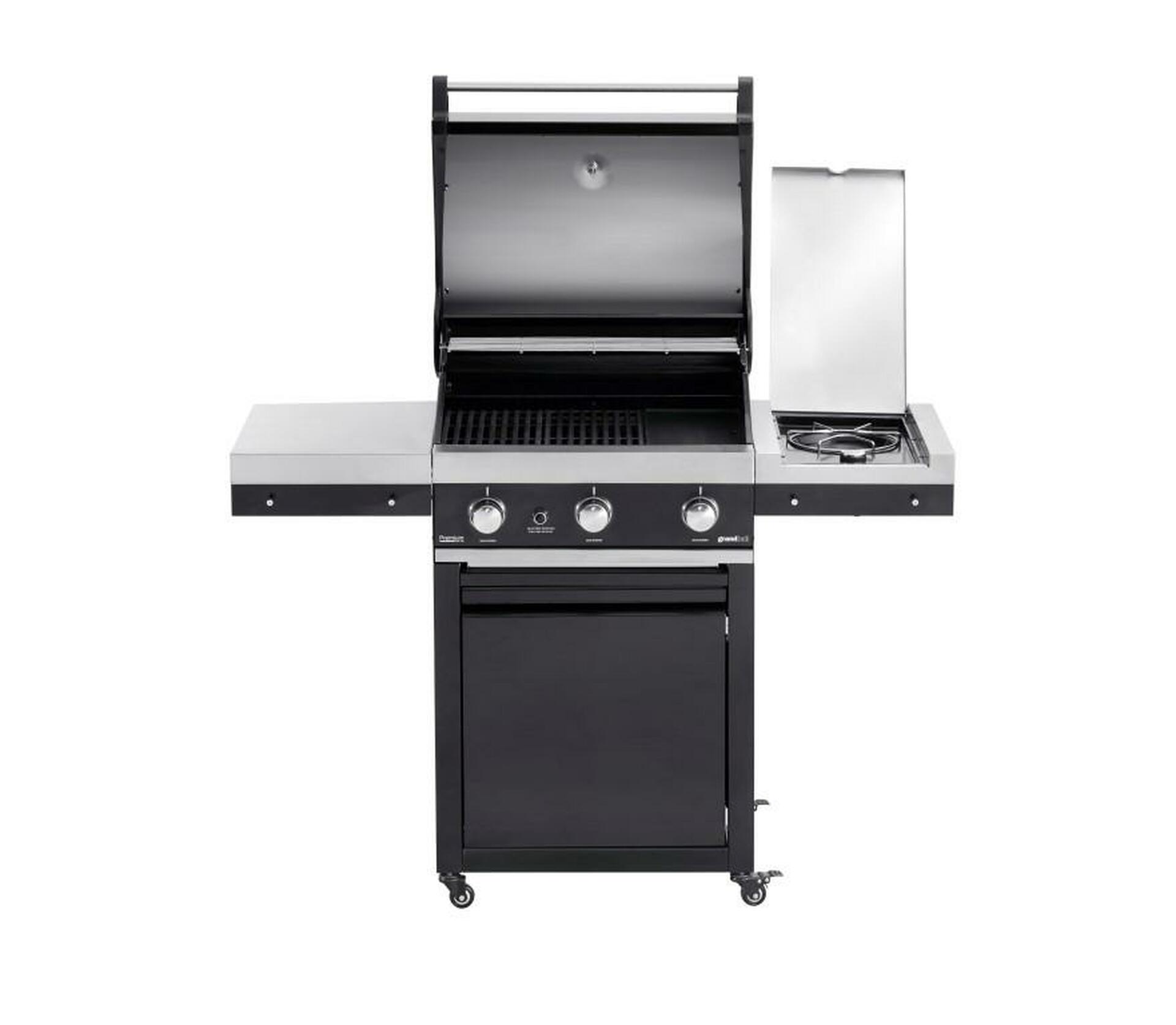 The grill is a good size for cooking up a family dinner. It cooks the food evenly and gives a lovely authentic barbeque taste after cooking on it. It is particularly great for cooking burgers and chicken, perfectly charring the meat and giving it a mouth-watering succulence.
The three burners mean that this barbecue is suited for people who like to grill often. The extra side burner allows for pots and pans to be heated while you are grilling. This means that you can cook a delicious pepper sauce at the same time as your steak so that that can be served simultaneously. The side burner is also adaptable and can be closed to allow for more space to work. Very handy if you're trying to cook several different types of food and need that extra room-space!
The grill has an easy-to-control heat system which makes it very simple to run. This heating system also works very quickly so you don't have to wait a long time for your barbecue to heat up. This is perfect for people with an active lifestyle, or for those who would like to save some time.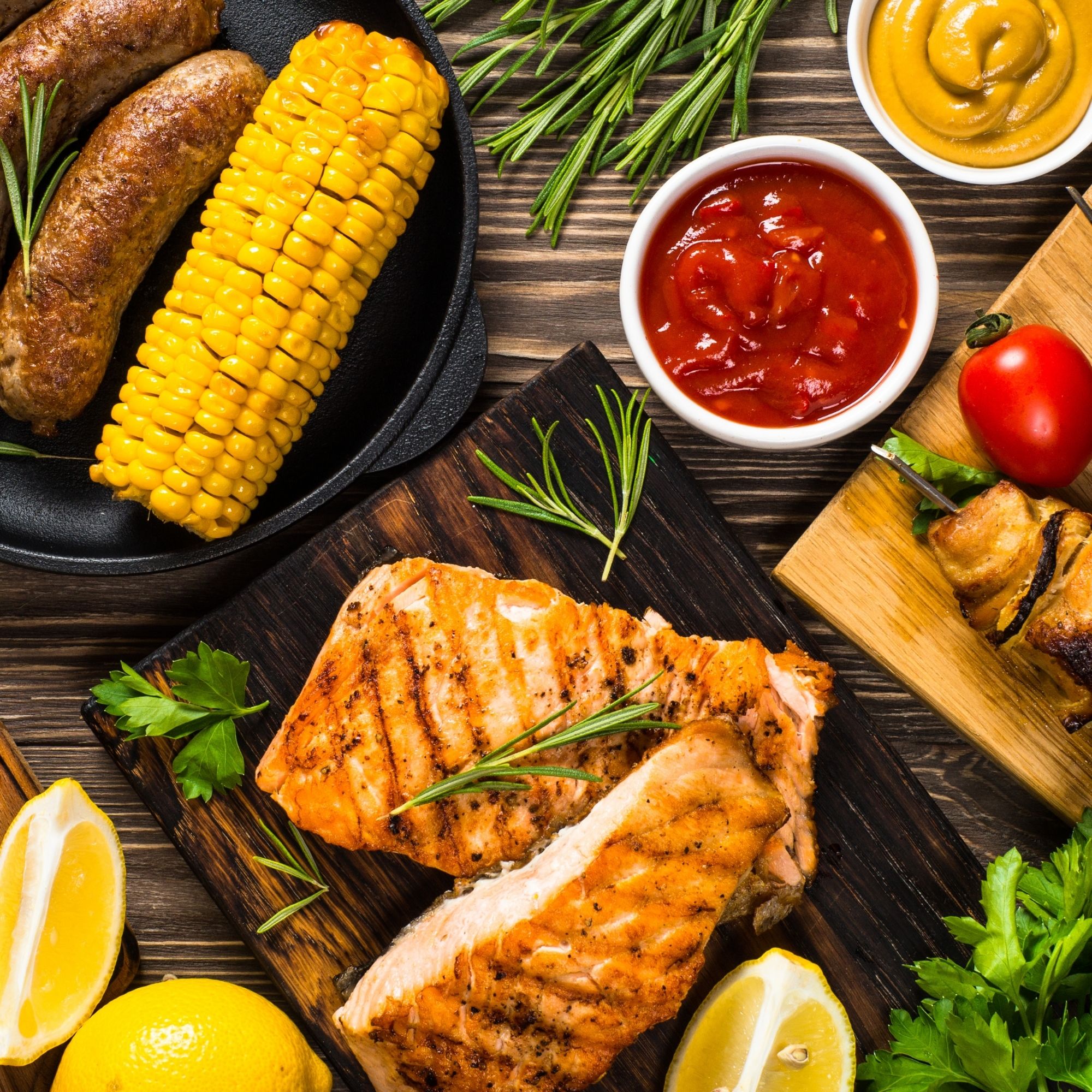 All in all, the Grandhall Premium G3 Burner Gas BBQ is a beautifully well-made appliance which allows you to produce fantastic food. As well as this, it is very easy to use and maintain. It's additional features mean that you have a greater range of meals that you can make. It is also incredibly sturdy. It's a great barbecue for any grill lovers out there. If you would like to receive product updates and offers on our BBQs and other products, then don't forget to subscribe to our email newsletter and follow us on social media.
Recent Posts
Introduction to the World of MicrowavesMicrowaves, once a futuristic concept, have seamlessly integr …

In the realm of kitchen appliances, the American fridge freezer stands out as a symbol of spaciou …

To buy a wood-fired pizza oven is to buy a culinary masterpiece that has stood the test of time. …