If you have a hob (and you should) then you need a cooker hood. A cooker hood is located above the hob and removes any smoke and steam while you are cooking. They are important for the hygiene and safety of your kitchen.
Hood Venting Types
Ducted Hoods (AKA Vented Extractor/External Extractor)
Ducted hoods use a vent that leads outside. These hoods are located near an exterior wall. The vent will then either go into the ceiling or the wall. These hoods require a professional to be installed and can take some time to do so, but they are generally better at removing smoke and moisture than a recirculation hood.
Recirculation Hoods
Recirculation hoods recycle the air that has been polluted with smoke and grease, and send it back into a room. These type of hoods are more flexible when it comes to designing your kitchen as they can be placed on any wall.
Extractor Fan Types
Chimney Cooker Hoods
Chimney cooker hoods are mounted to a wall. These are generally ducted hoods but some can come as recirculation hoods. These classic hoods are versatile and can fit into corners, suiting many types of design. Chimney cooker hoods are shaped like an upside-down T and they capture the air via a grease filter. Some chimney cooker hoods may need an extension in order to fit the space. This extension attaches to the cooker hood and covers the duct work right up to the ceiling.
Ceiling Extractor Fans
Ceiling extractor fans, as the name suggests, are located on the ceiling. They take up little space and are great for a minimalist interior design. They are typically out of reach and are therefore normally operated by a remote control. More often than not, this type of hood is a ducted hood.
Canopy Cooker Hoods
Canopy cooker hoods are another hood that is useful for people who do not have a lot of space. They are placed under the kitchen cupboard units and are very good for blending in with the rest of your kitchen's design. Canopy cooker hoods use a ducted ventilation system.
Integrated Cooker Hoods
Like the canopy cooker hoods, integrated cooker hoods are built into your kitchen. These are built to fit your already existing kitchen units and are also very good for blending in with the rest of your kitchen's design, giving it a fresh, modern look. Integrated extractor fans are very easy to use. All you have to do is open the door to switch it on, and close it to turn it off. This hood can have both recirculating and extracting models.
Telescopic Cooker Hoods
Just like the integrated model, telescopic cooker hoods are built into your kitchen cabinets and can be moved out of the way when they are not being used. However, due to the fact that they can be moved out of the way, they do take up some of your cupboard space when they are stored. This hood can also have both recirculating and extracting models.
Downdraft Extractor Hoods
Downdraft extractor hoods are another cooker hood that can be moved out of the way when they are not in use. They can rise up when they are needs, and fall into the counter when they are not, simply by pressing a button. These hoods offer ducted ventilation, recirculation or even both in one.
Island Cooker Hoods
The island cooker hood is perfect if your hob is installed on an island as these do not need to be installed against a wall. These hoods are large which is also useful for keeping cooking odours away from the kitchen. The island cooker hoods come in many sizes to suit different ceiling heights, and they can use either ducted or recirculation ventilation.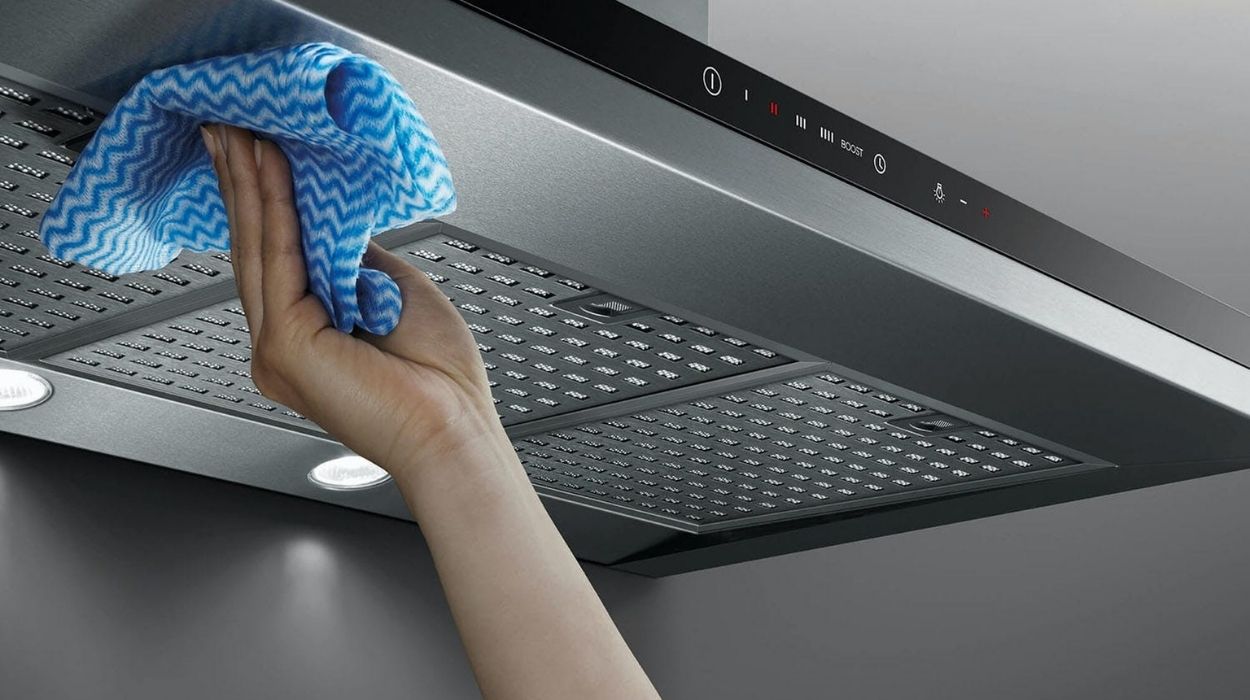 Measuring For A New Hood
Measure the width of the location where you wish to have your hob and hood. Ensure that there is at least 60mm of space on either side of it, and make sure that the appliances you are looking at will fit. The extractor fan should also be at least as wide as your hob, or else it will not provide enough ventilation. There should also be roughly 75cm of space between the hob and the hood to ensure there is proper ventilation and that your kitchen is safe. Take this into consideration when you are looking at the height of your hoods. If you are considering a downdraft hood, there also needs to be at least 70cm of space under the counter to fit the hood and extractor pipes.
Hood Extraction Rates
The extraction rate of your hood should suit your kitchen's size. To work out the extraction rate, follow the below equation.
1.Kitchen height x kitchen width x kitchen depth = kitchen volume
2.Kitchen volume x 10 = necessary extraction rate
Energy Ratings
Energy ratings are a well-discussed feature and apply to any electrical appliance. Energy ratings are there to help make decisions based of the eco-friendliness and long-term running cost of the product. Appliances that are A-rated are very energy-efficient, while G-rated appliances use a lot of energy to run. These ratings are becoming increasingly important as the conversation surrounding global warming continues. The energy consumption should be taken into consideration if selecting an eco-friendly hood is important to you.
Colour
Dark colours are easier to keep clean, while bright colours can make the environment look bigger. Stainless steel is durable and can give you the best of both worlds and is easier to clean, is easy on the eye and can still give your home a spacious and modern feel to it.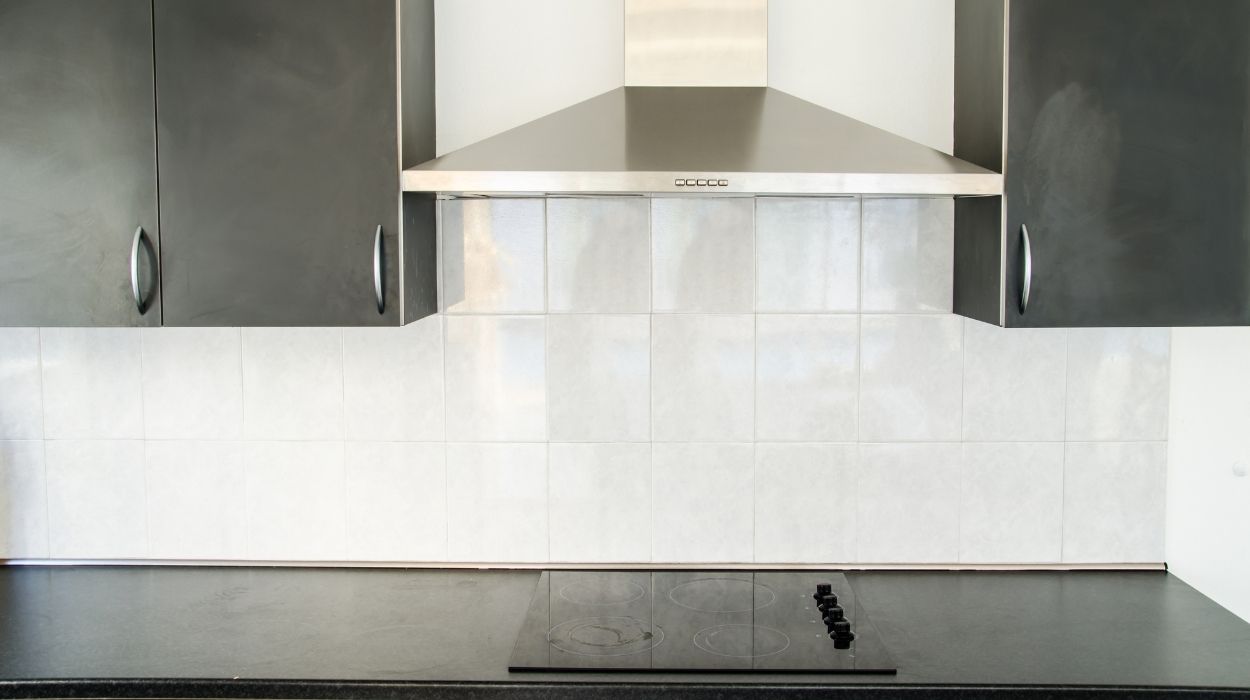 Brands
With such a large range of appliances to choose from, we've made a list of some of our most trusted brands that have been proven to provide high-quality products.
Fisher & Paykel
Powerpoint
Recent Posts
In the realm of kitchen appliances, the American fridge freezer stands out as a symbol of spaciou …

To buy a wood-fired pizza oven is to buy a culinary masterpiece that has stood the test of time. …

In recent years, the world of audio technology has experienced a transformation, and one device t …