No kitchen is complete without an oven. These appliances have a hollow chamber that allows you to control heating in order to bake, grill and roast food. Having the right oven for you will ensure that you have the optimum cooking experience.
Oven Fuel Types
Electric Ovens
Electric ovens, such as the Whirlpool W Collection Built-In Electric Oven, are the modern way to cook. They heat up your food evenly with accurate temperature settings. While their temperatures are more precise, they take longer to reach. Electric ovens are also the easiest to clean, with some electric ovens coming with a self-cleaning function to make that tedious task history.
Gas Ovens
Gas ovens have the opposite pros and cons to electric ovens in many ways. These appliances are the traditional way to cook food. They heat up and adjust temperatures quickly but these are not always accurate. The gas burns at a high temperature, meaning that you need to keep an eye on your food as to not overcook it. Gas ovens are a little more difficult to maintain as well.

Oven Types
Convection Ovens (AKA Fan Oven/Fan-Assisted Oven)
Convection Ovens heat food evenly by using a fan to circulate the air around the oven. This means that convection ovens are quicker at cooking than conventional ovens. There is a huge range of convection ovens to choose from on AppliancesDelivered.ie, such as the Indesit Aria Collection 66L Single Oven, and many more!
Conventional Ovens
Conventional ovens cook from the top and bottom. The heat does not circulate which means that certain parts of the oven are hotter than others. Therefore, food is not cooked evenly but different meals can cook at the same time by placing the food that suits the specific level of heat in the correct spaces.
Multifunction Ovens
Multifunction ovens have several cooking functions in a single appliance. This type of oven usually has the functions of a conventional oven and a grill. This means the range of food that you can cook is much greater than any other type of oven.
Compact Ovens
Many compact ovens are very similar to a slightly larger microwave with more functions. Most compact ovens offer fan, conventional and microwave functions. They are beneficial for people trying to save space in their home.
Oven Sizes
Single Oven
Ovens measure in litres and an average single oven hold 64 litres. Single ovens are suited to a small kitchen.
Double Oven
The are two cooking sections in a double oven. The top oven usually ranges between 35 and 60 litres, and the bottom oven generally ranges between 50-75 litres. These ovens are ideal for a larger household or for cooking multiple dishes simultaneously.
Oven Fits
Built-In Ovens
All ovens are integrated into your kitchen. Single and double ovens can be built-in ovens. These ovens, such as the Whirlpool Built In Double Oven, are at eye-level and make checking in on your food a lot easier. Built-in ovens come in a wide range of sizes, so it is important to measure your space before deciding on one.
Built-Under Ovens
Built-under ovens are generally double ovens, and are built under the counter. These are lower than built-in ovens but can really suit some kitchen designs. Built-under ovens come in pretty general sizes of around 70-72cm tall, 56-60cm wide, and 54-58cm in depth.
Measuring For A New Oven
If you already have an oven, measure the height of the space in front of it. If you do not have an oven already, measure in front of the space that you wish to install your new appliance.
You also need to measure the width of the space, and depth. Built-under ovens usually need a depth of 54-59cm, and built-in ovens normally have a standard depth but it is worth checking this out prior to your purchase. Don't forget to measure anything that is within that space, such as pipes and electrical boxes, as these will need to be taken into consideration when you are installing your washer dryer. Allow for a few centimetres at the back and sides to allow for it to be plugged in.
Energy Ratings
Energy ratings are a well-discussed feature and applies to any electrical appliance. Energy ratings are there to help make decisions based of the eco-friendliness and long-term running cost of the product. Appliances that are A-rated are very energy-efficient, while G-rated appliances use a lot of energy to run. These ratings are becoming increasingly important as the conversation surrounding global warming continues. The annual energy consumption should be taken into consideration if selecting an eco-friendly oven is important to you.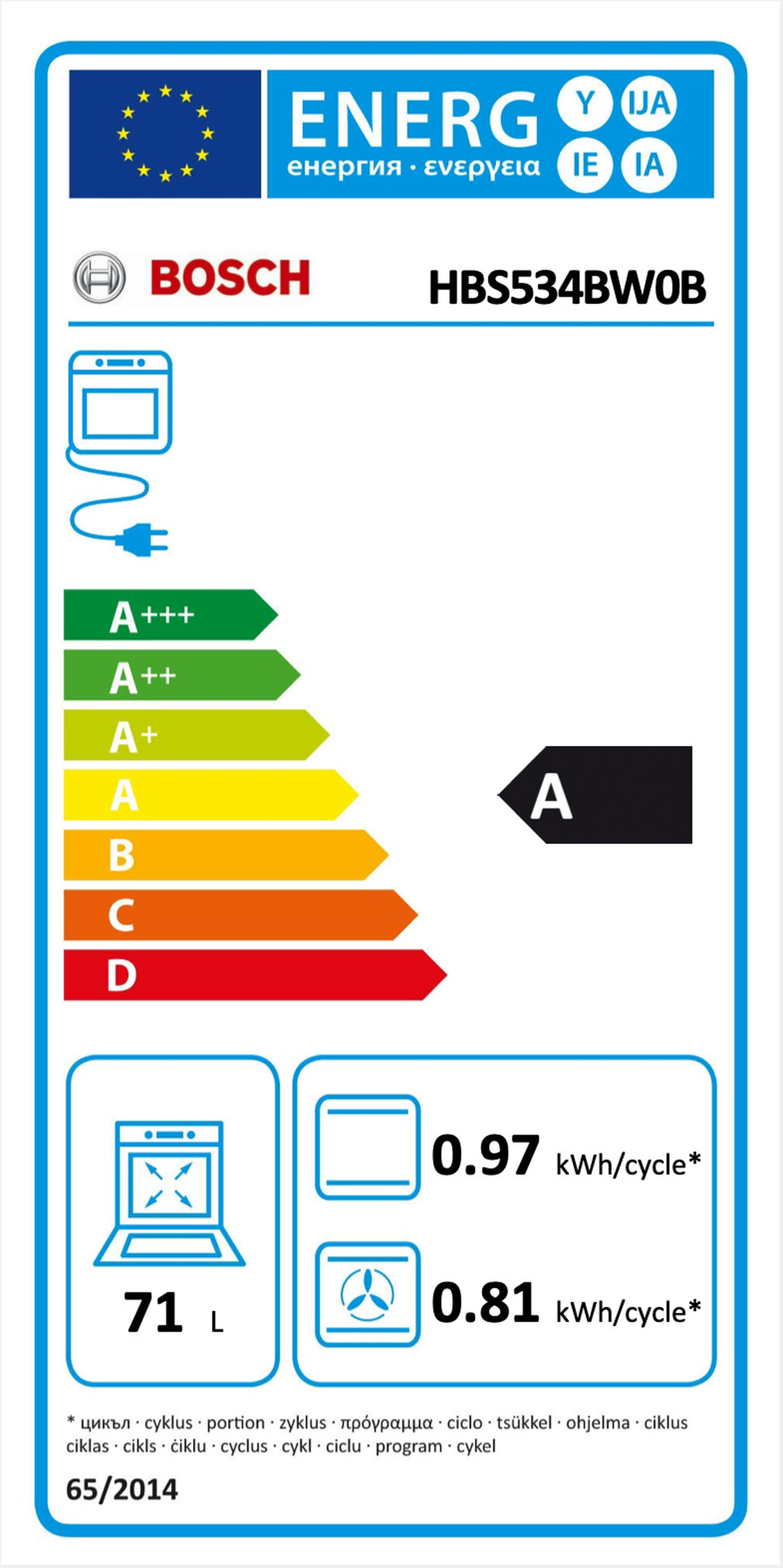 Colour
Dark colours are easier to keep clean, while bright colours can make the environment look bigger. Stainless steel ovens are very durable and are able to give your kitchen a modern feel whilst withstanding wear and tear. Brighter colours are great making your kitchen appear bigger, but these are more difficult to keep clean.
Other Considerable Features
Self-Cleaning Technology
Auto-cleaning ovens use pyrolytic cleaning so that you won't have to go through the hassle of scrubbing your oven clean. What is pyrolytic cleaning? Pyrolytic cleaning involves heating the oven to approximately 500°C so that any grease or dirt burns away and forms a pile of ash which you can easily sweep clean. On AppliancesDelivered.ie we have many ovens that offer this technology, such as the Di Dietrich Built In Multifunction Oven with Pyrolytic.
Smart Technology
Advancements in technology now mean that some ovens have smart features. This will allow you to preheat your oven, change the settings, and check on your food from your smartphone or other smart device. Convenient, right?
Steam Ovens
Steam ovens, like the Hotpoint Single Oven With Steam Cooking, are excellent for maintaining the nutritional value of your food as it's steam-cooked method locks in nutrients. Steam ovens cook quicker than a conventional oven and is great for moisture-rich foods.
Slide-Away Doors
Slide-away doors allow you to take your food out of the oven without the door getting in the way. This means no more burns from accidentally touching off the hot door!
Timers
Most ovens come with timers that you can set a certain time to. When this time is reached, the oven can switch on, switch off or alert you with an alarm. This is very convenient as easy to use.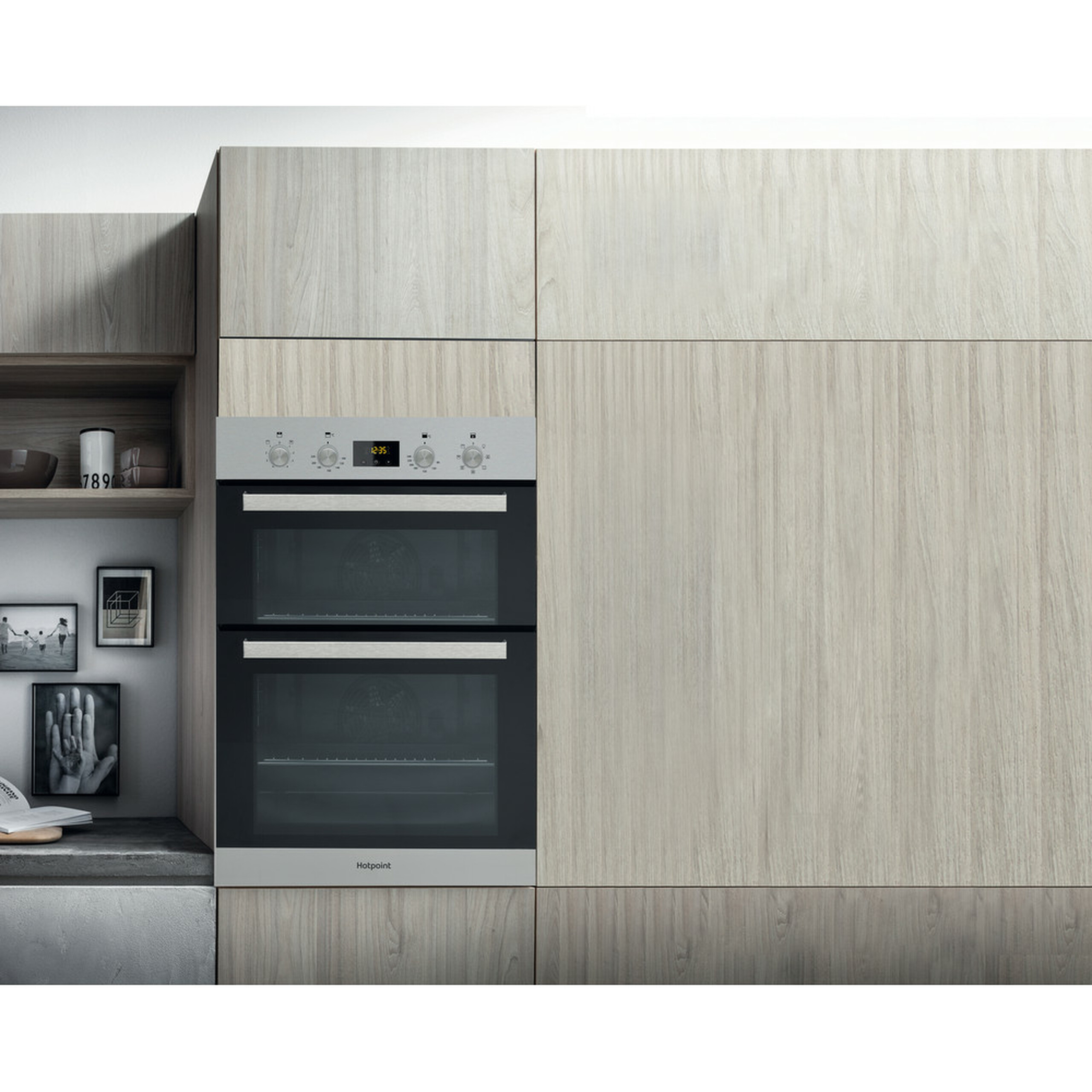 Brands
With such a large range of machines to choose from, we've made a list of some of our most trusted brands that have been proven to provide high-quality products.
Recent Posts
Introduction to the World of MicrowavesMicrowaves, once a futuristic concept, have seamlessly integr …

In the realm of kitchen appliances, the American fridge freezer stands out as a symbol of spaciou …

To buy a wood-fired pizza oven is to buy a culinary masterpiece that has stood the test of time. …