A good charcoal barbecue will help you get through a summer of entertaining. A versatile piece of kit such as our premier kamado style charcoal barbecue, that can also be used to smoke, bake, roast, and more is the perfect solution for budding grill chefs and enthusiasts. If you want something more basic, we have a full range of BBQ's as well as Outdoor Living heaters, pizza ovens and more, that will help you have the best summer experience you can possibly have!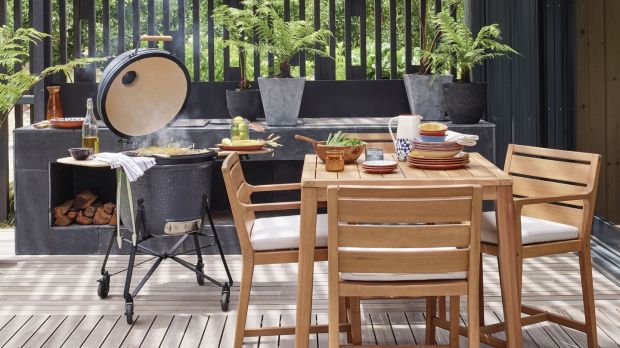 NASA-inspired high-grade ceramics encase the egg-shaped case and hood to lock in heat everywhere. It can reach extremely high temperatures or hold them at extremely low ones with high precision for many hours, making it an extremely versatile grill. Setting up the barbecue is not difficult. Ready in 20 minutes after inserting the firebox, filling with charcoal, and lighting it. The temperature is controlled quite simply by a vent in the dome and a sliding grill at the bottom. Both are incredibly sensitive. It takes a short while for the needle to move up and down, but you get used to it pretty quickly.
Cooking directly over the coals with locked-in, all-round heat on 46 cm diameter stainless steel cooking racks produced the tastiest and most succulent food; there was no sticking or scorching.The cleanup is simple - brush the grills, shut the regulator and bottom grill, closed the dome, and let it cool. Once cold enough to handle, rake out the ashes.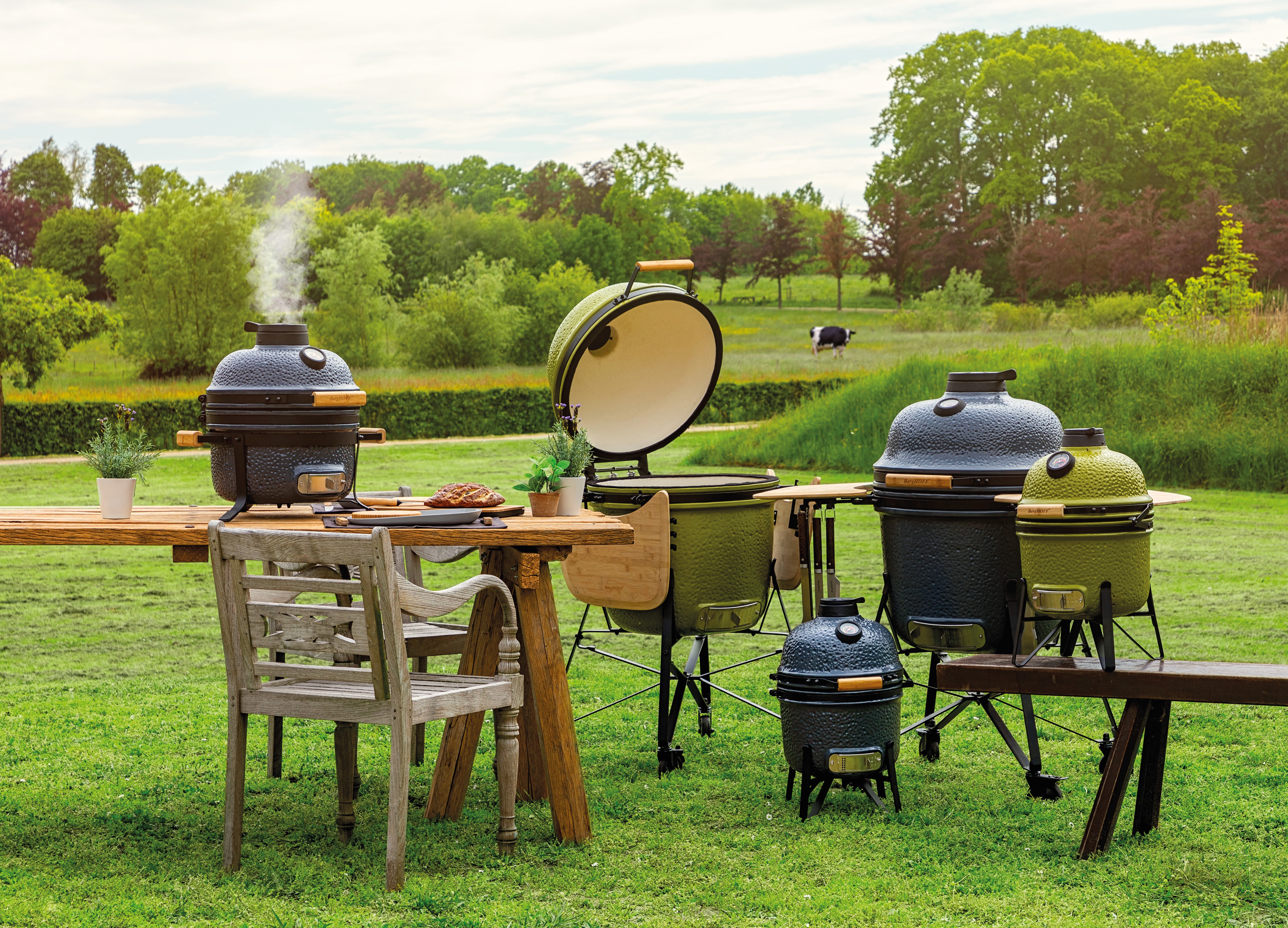 Get your flame on with this ceramic charcoal BBQ by Berghoff. As with any mechanical device, it takes some getting used to, but once you understand the various mechanisms and temperatures, you're good to go. The Berghoff Ceramic egg can reach searing temperatures or maintain a gentle heat for long periods of time with pinpoint accuracy. You can use it as a smoker and oven for both baking and roasting, as well as purchase extra racks, baking stones, and grills . BBQ function is excellent - it gets up to temperature in 20 minutes and produced some of the best food ever tasted.

Our premier kamado style charcoal barbecue is the perfect option for serious outdoor cooks. If you would like to receive similar BBQ and Outdoor Living content, then subscribe to our Appliances Delivered email newsletter to receive updates on our new blogs!
Recent Posts
Dublin's culinary landscape is rapidly evolving, and with it, the demand for innovative kitchen a …

When it comes to choosing a washing machine in Ireland, the options can be overwhelming. With a rang …

As the chill of November settles in, the buzz of Black Friday reverberates throughout Irela …