A washer dryer is a washing machine that has a built-in dryer. It functions as a washing machine and tumble dryer to give you the full laundry experience in one appliance and with only a single cycle.
Types Of Washer Dryers
Freestanding
Freestanding washer dryers can be placed anywhere where there is a water connection, drainage point and socket. The exterior of the washer dryer is exposed so that the appliance can be easily seen and accessed in the kitchen.
Fully Integrated
Fully integrated washer dryers are completely built into cabinet units. This means that the washer dryers will blend into the rest of your home's design behind a cupboard door. This is ideal for modern-style homes.

Washer Dryer Drum Size
There is a general standard when it comes to the height and width of a washer dryer, however, there are large differences when it comes to drum sizes. Drum sizes range from 5kg to 13kg. This means, that you can choose whichever suits your lifestyle and family size. 5-7kg are often recommended for one or two people, while anything over 10kg would suit a large family. Any size in between would be ideal for the average family wash load.
Washer Dryer Spin Speed
Spin speed refers to the speed that the drum rotates. It is measure in 'rpm' or rotations per minute. These speeds can range from 1000 and 1600 rpm. The higher speeds mean that your clothes will dry faster, however, some clothes are more delicate and require a slower spin speed.
Measuring For A New Washer Dryer
If you already have a washer dryer, measure the height of the space from the floor in front of it, to the underside of the countertop over it. If you do not have a washer dryer already, measure in front of the space that you wish to install your new appliance.
You also need to measure the width of the space, and the depth. Don't forget to measure anything that is within that space, such as pipes and electrical boxes, as these will need to be taken into consideration when you are installing your washer dryer. Allow for a few centimetres at the back and sides to allow for the pipes and ventilation.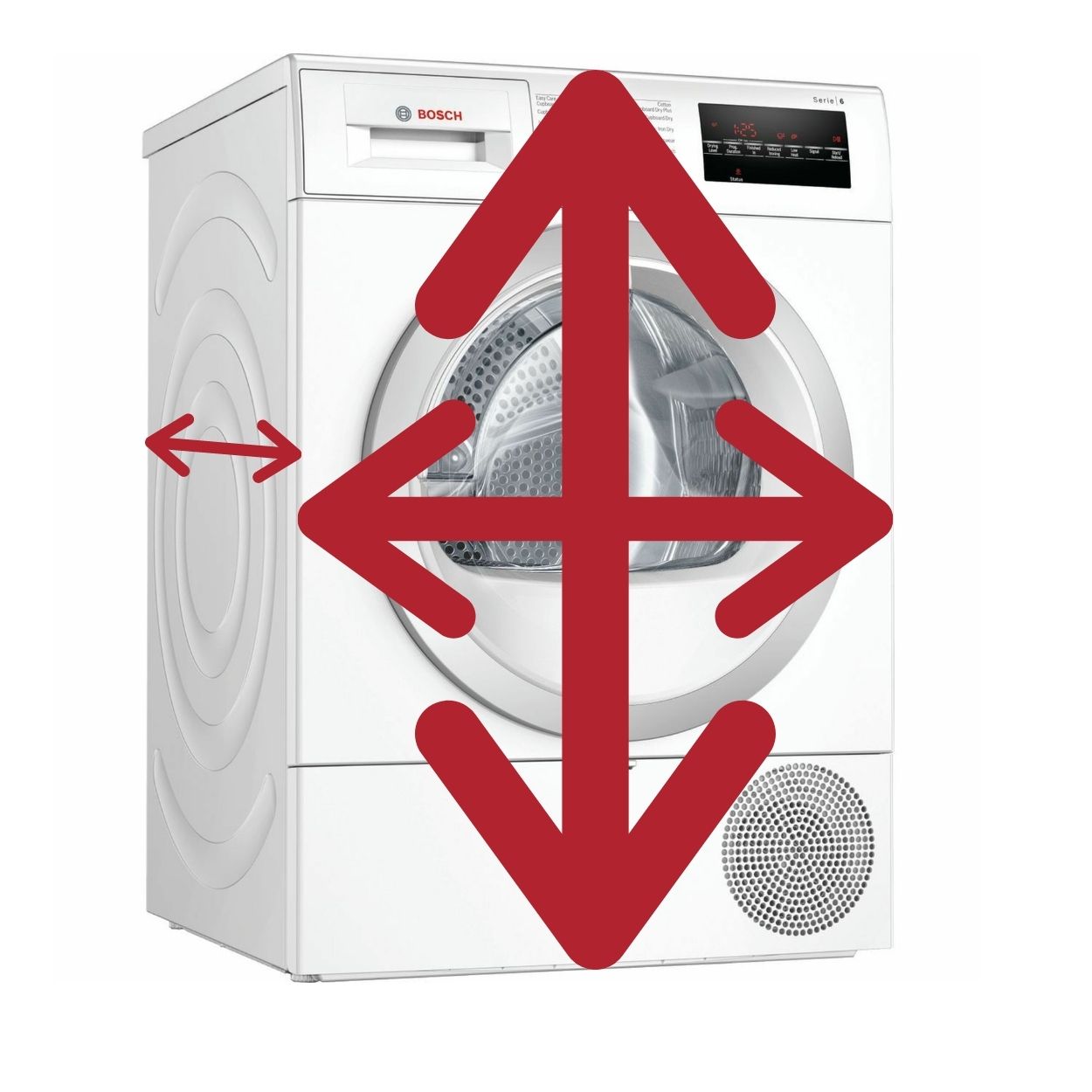 Energy Ratings
Energy ratings are a well-discussed feature and applies to any electrical appliance. Energy ratings are there to help make decisions based of the eco-friendliness and long-term running cost of the product. Appliances that are A-rated are very energy-efficient, while G-rated appliances use a lot of energy to run. These ratings are becoming increasingly important as the conversation surrounding global warming continues. The annual water and energy consumption should be taken into consideration if selecting an eco-friendly washer dryer is important to you.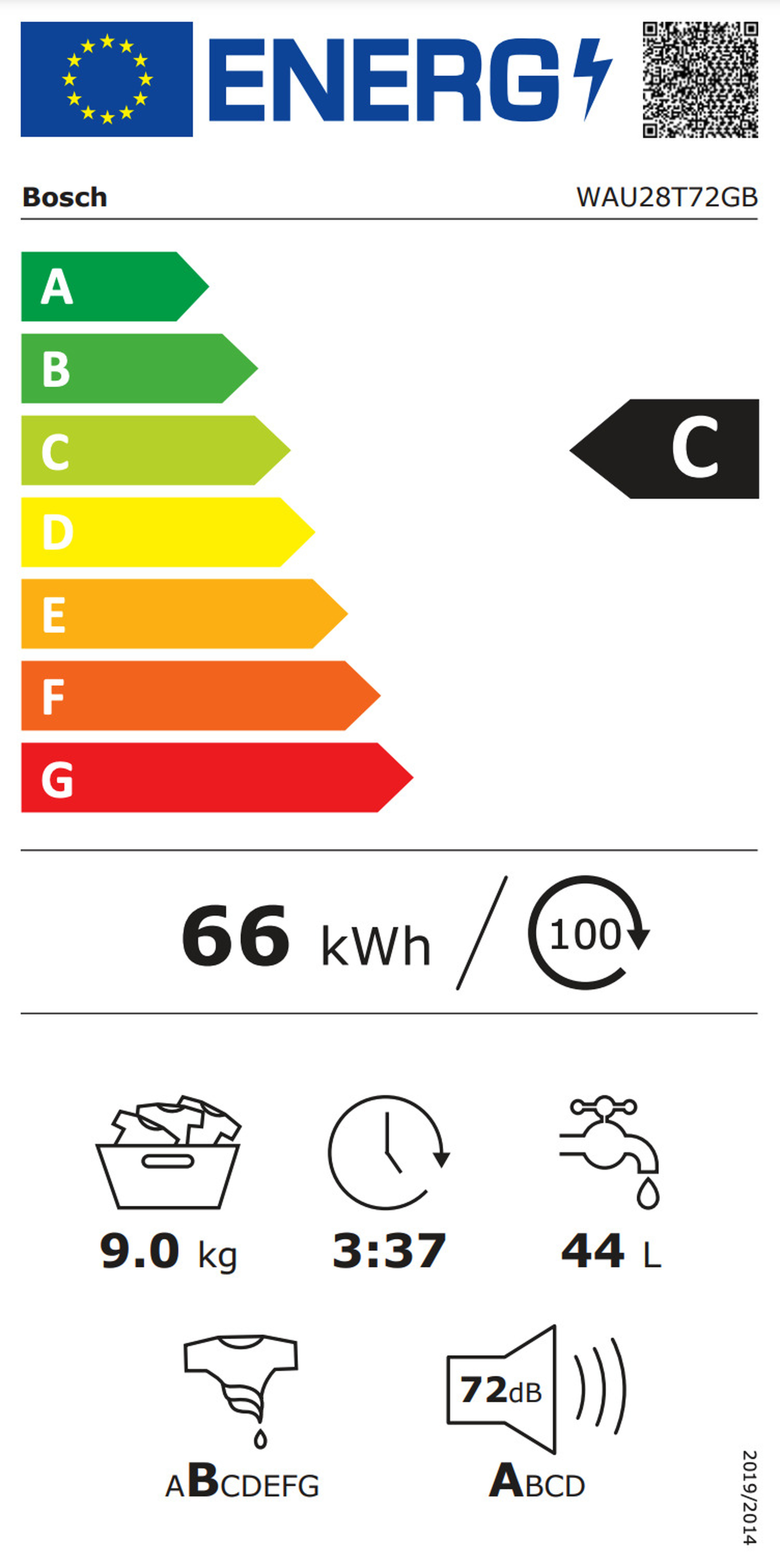 Colour
Dark colours are easier to keep clean, while bright colours can make the environment look bigger. Grey gives you the best of both worlds and is easier to clean, is easy on the eye and can still give your home a spacious and modern feel to it.
Other Considerable Features
Quick Wash
The quick wash feature allows you to have a small load washed in 15 to 30 minutes. This is an excellent addition for anyone who needs small washes done quickly. That being said, it also uses up more energy than a standard programme.
Smart Washing
Advancements in technology now mean that some washer dryers have smart features. This will allow you to start, stop and pause your wash loads using a Wi-Fi connection on your smartphone or other smart device. This is handy if you're at work and realised that you put the washing into the machine but forgot to switch it on.
Noise-Reduction
Quiet appliances are increasingly growing in popularity. For people living in apartments, or if your machine is near your bedroom, office or study space, a washing machine with a quiet function may be a necessity. Features that function as a noise reduction are balance rings, shock absorption wash tubs as well as special algorithms and sensors that can rebalance the load, thus reducing the noise.
Delay Start
Washer dryers with a delay start will begin their cycle at a time that you set. This is ideal if you live in an apartment or need the appliance to be quiet at certain times of the day.
Sensor Drying Technology
Sensor drying technology detects the moisture levels of your laundry. When the clothes are dry, the washer dryer will complete its cycle automatically. This is great for saving time and also for reducing the money spent on energy bills.
Specialised Programmes
Some washer dryers have special programmes for specific types of clothing. An example is for sportswear. This programme will remove sweat stains and odours. This is done by using a longer cycle with a lower temperature so that the materials won't be damaged. Other potential programmes could be used for runners, wool clothing and other delicates that might get damaged in a normal wash, or that would shrink using a typical tumble dryer setting.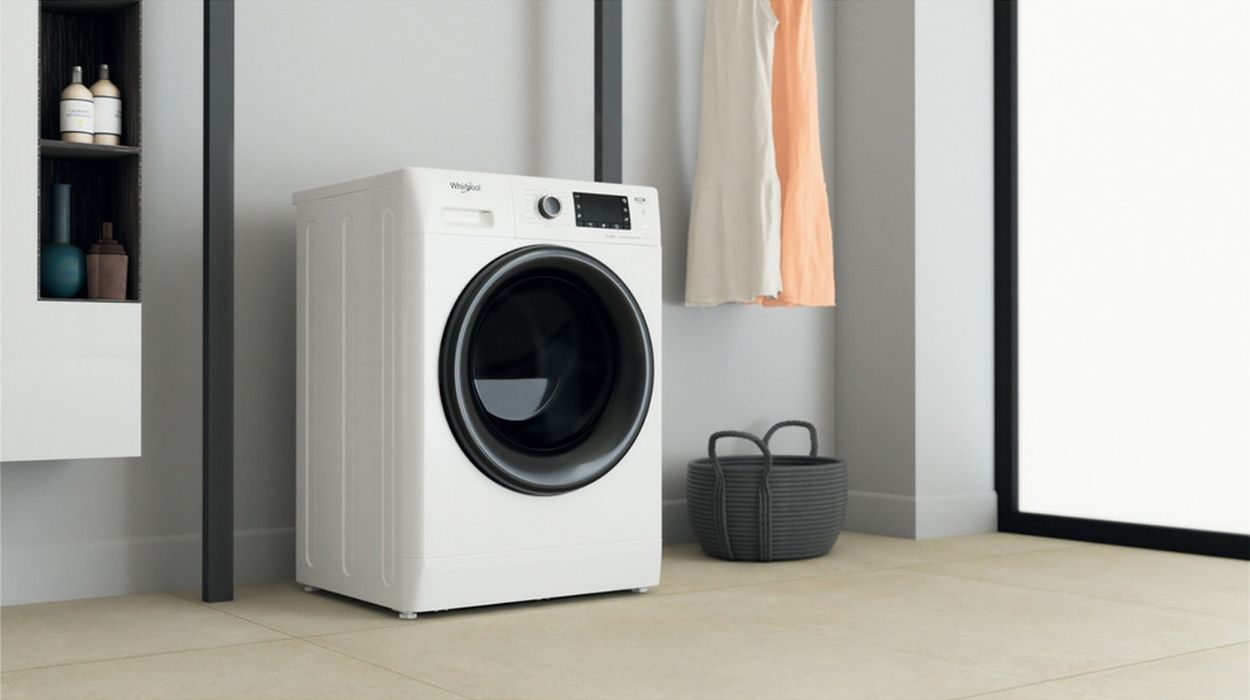 Brands
With such a large range of machines to choose from, we've made a list of some of our most trusted brands that have been proven to provide high-quality products.
Recent Posts
Dublin's culinary landscape is rapidly evolving, and with it, the demand for innovative kitchen a …

When it comes to choosing a washing machine in Ireland, the options can be overwhelming. With a rang …

As the chill of November settles in, the buzz of Black Friday reverberates throughout Irela …